10 of the best burgers in Liverpool that you need to try!
Incase you haven't heard, today is national burger day! As long time food lovers (and experienced burger eaters), we thought we would mark the occasion by throwing together this list of the most mouth-watering meatilicious burgers that Liverpool has to offer!
1. Almost Famous, Parr Street
An Edgy, American-style burger joint with sofas and a menu including hot dogs and chicken wings. Almost Famous is the kind of place you stumble across in Liverpool, usually really busy on weekends but definitely worth the wait!
2. Portland Street 358, Smithdown Road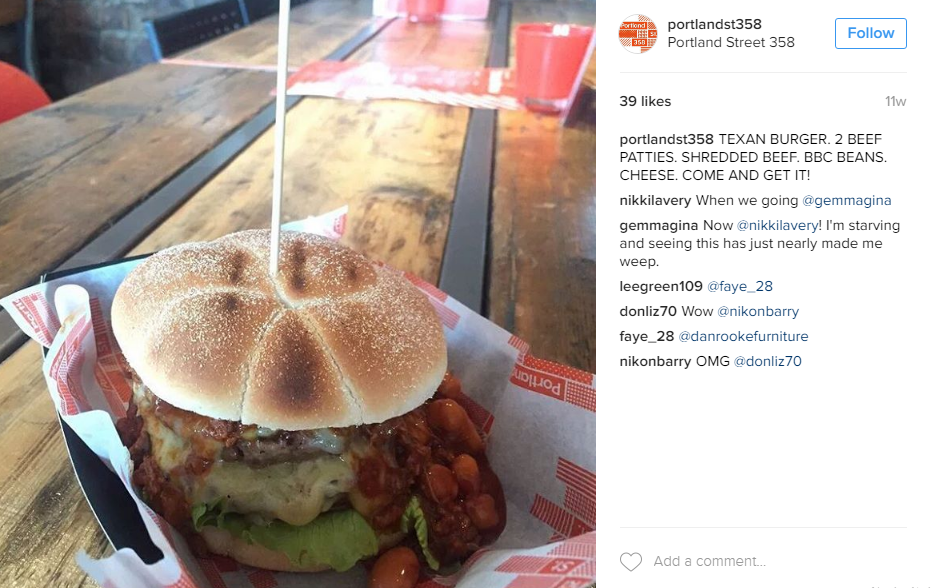 Street food with a twist, served in a great looking restaurant with awesome decor and great vibe! This Texan Burger with two beef patties is a hot topic with baked beans and cheese!!
3. Love Archies, Ranelagh St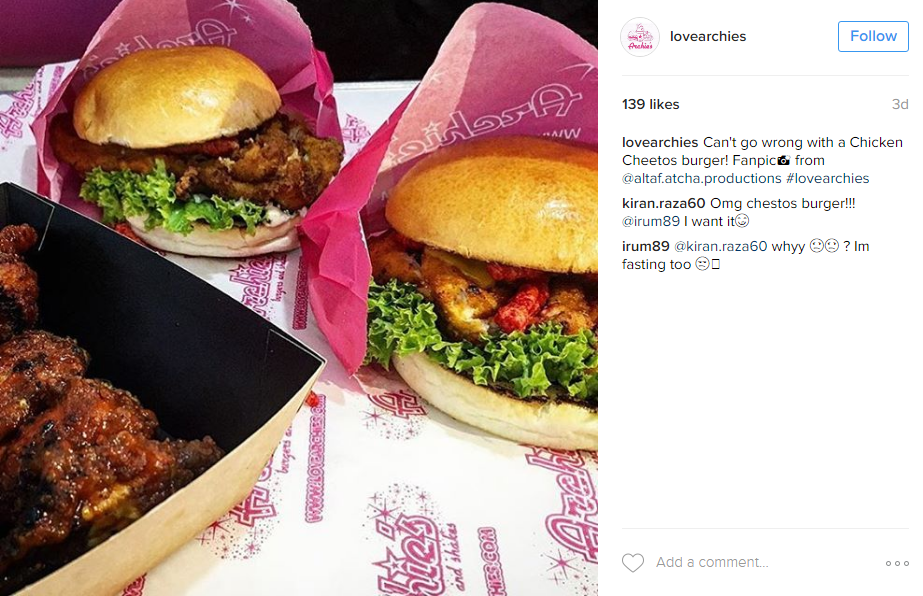 Celeb designed Burgers, shakes & waffles! Recently opened in Liverpool after the success of the Manchester location, mirroring the signature white and pink colour scheme and diner-inspired interior.
4. Rack and Dollar, Berry Street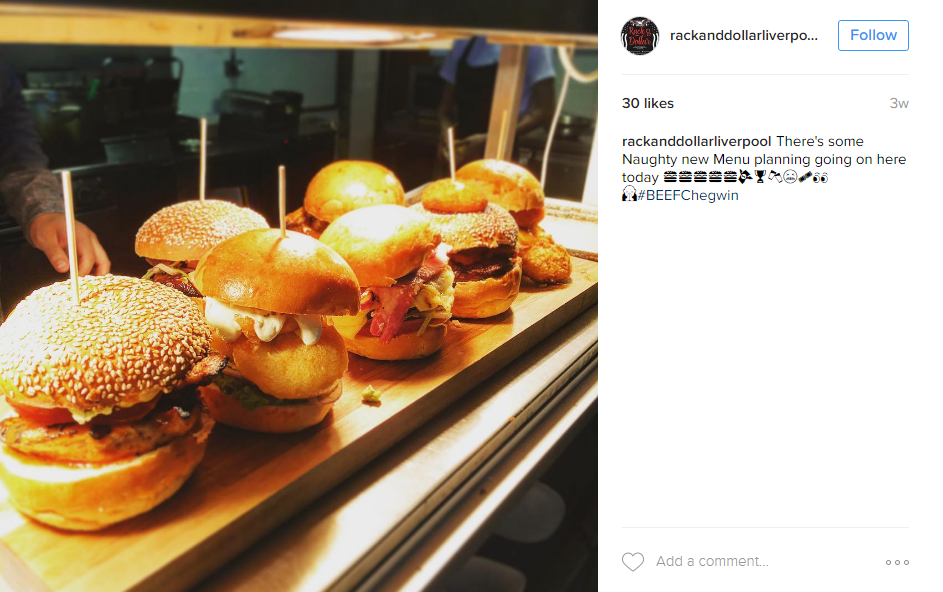 Authentic dishes from across the pond, including: Rack & Dollar Sailor Jerry Ribs, Lone Star Beef Chilli Grilled Cheese, Philly Cheese Steak. Pool table and amazing cocktails, bonus!
5. Free State Kitchen, Maryland Street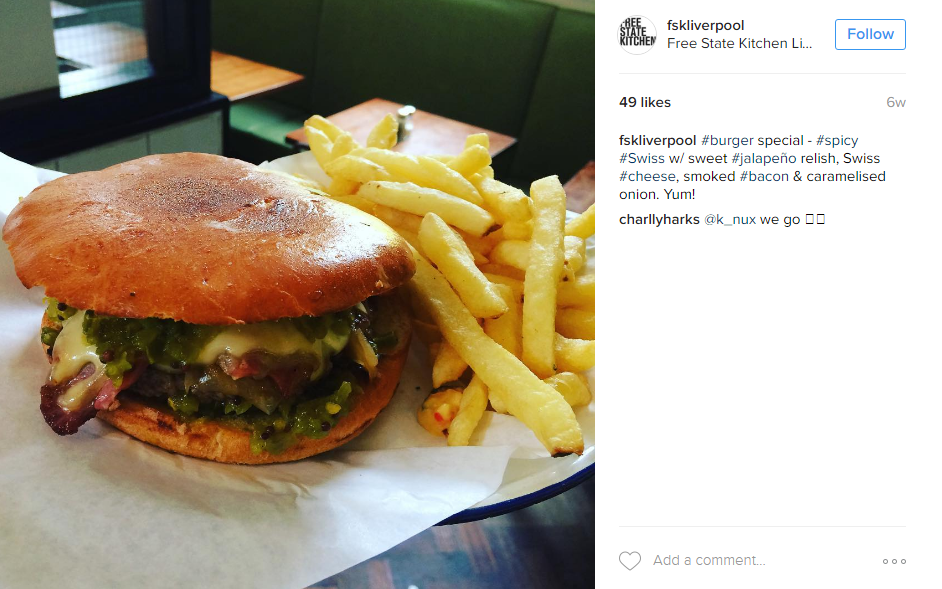 A low-key diner with garden benches, serving US-style wings, burgers and fries, cocktails and beer – contemporary twist on American classics.
6. Gourmet Burger Kitchen, Paradise Street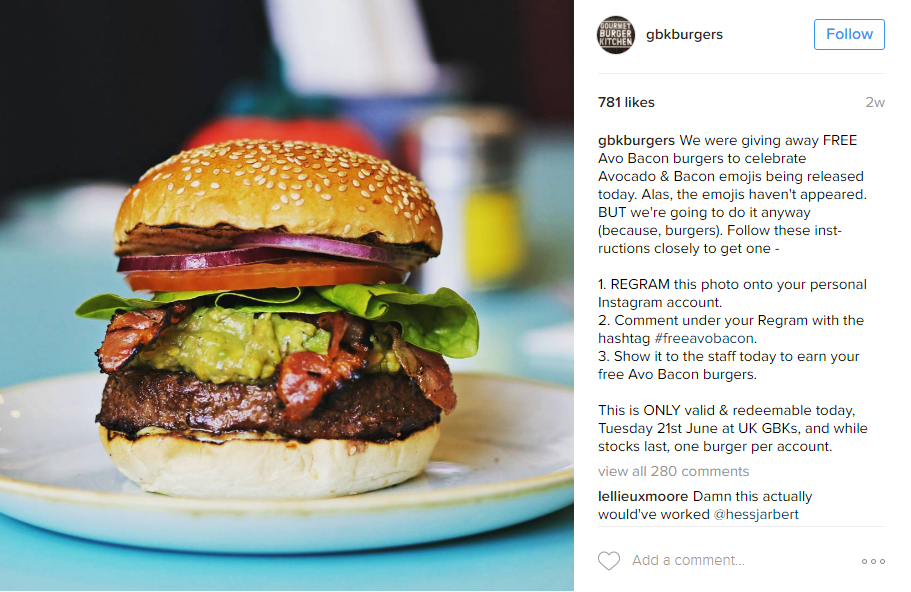 Chain restaurant with classic wooden decor, serving gourmet British beef, chicken or veggie burgers. Great staff and exceptional service. Just look at that burger.
7. Byron Burger, Paradise Street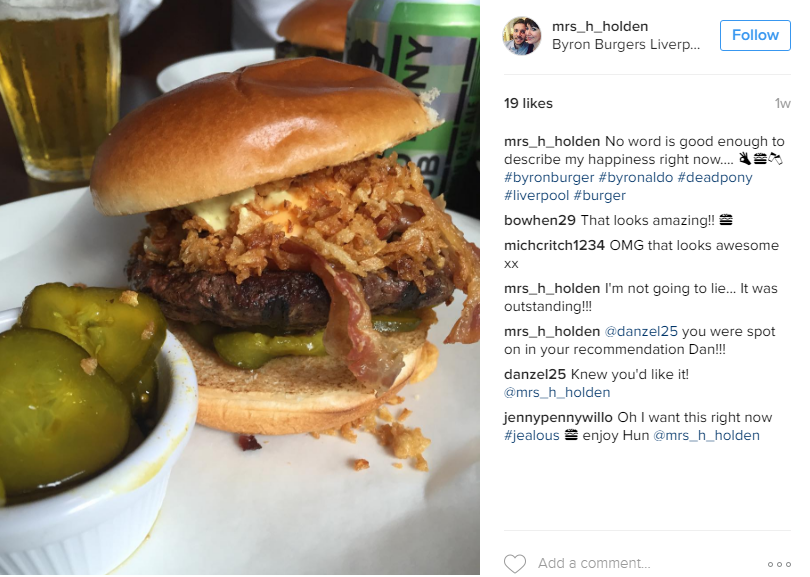 American-inspired chain diner serving posh burgers with a choice of toppings, sides & salads. Delicious, juicy hamburgers, made with properly-sourced British beef and the best ingredients possible.
8. Rookwood Bar and 'Cue, Back Colquitt Street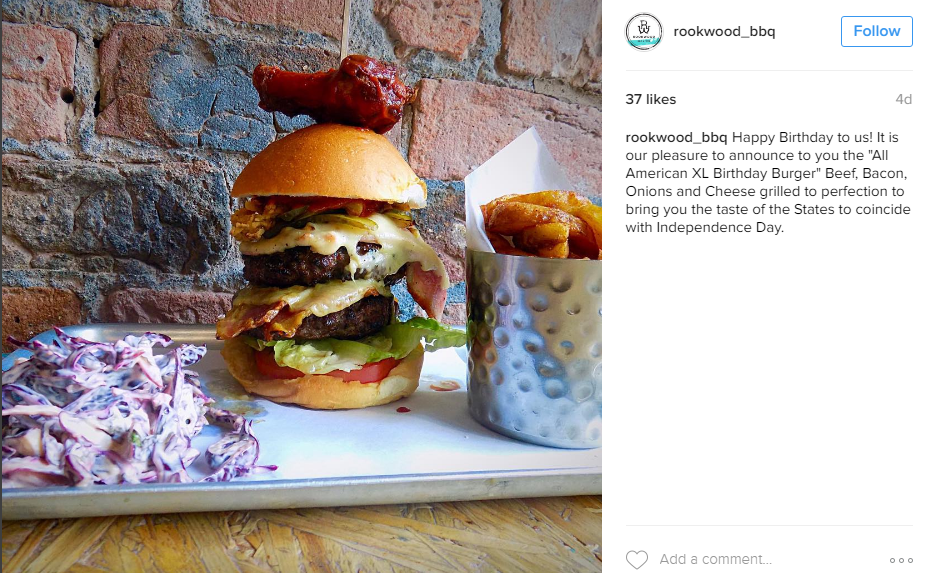 Tapas from Spanish and local produce in stripped floor rustic setting, above bare-brick cellar bar. Grilling all of their meats, to give them a great smoky flavour, using sustainably-sourced hardwood on their Inka grill.
9. Slim's Pork Chop Express, Seel Street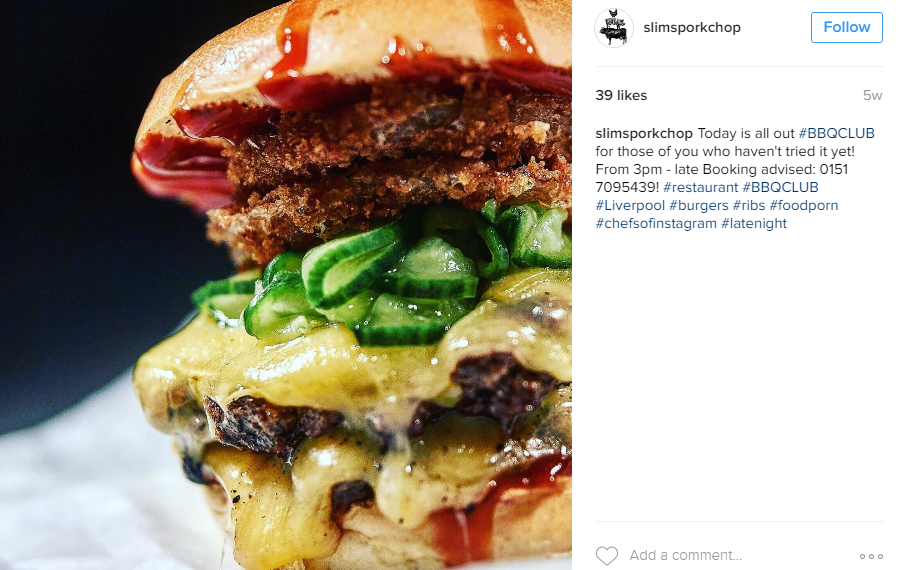 The menu is filled with a mountain of meat and all manner of dishes which scream 'laden with calories'. Taking centre-stage at Slim's BBQ Club is the Louisana Crayfish.
10. Button Street Smokehouse, Button Street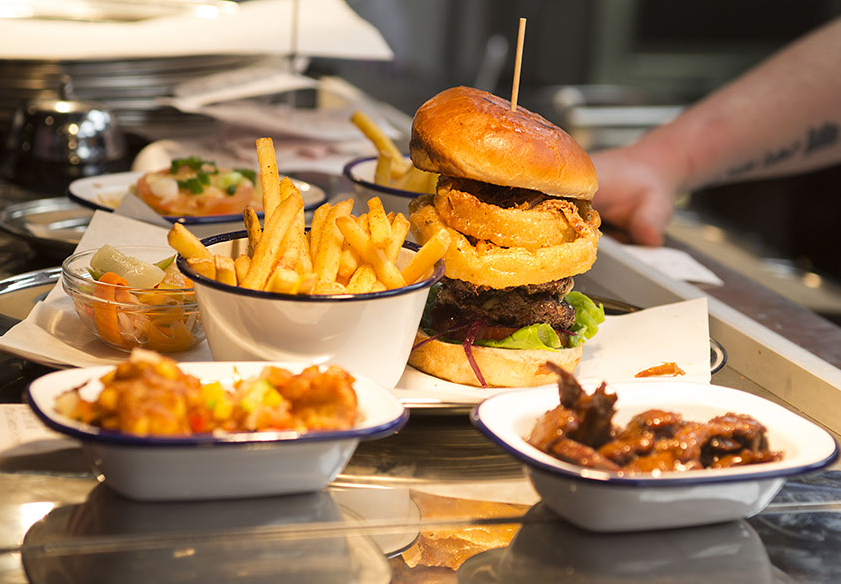 Relaxed BBQ restaurant with bare brick and stripped wooden floors, for burgers, chicken and steaks. Great food,wine and ambiance; I would definitely go again!
Share your best burgers with us on Facebook, Twitter & Instagram!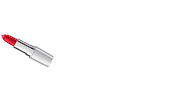 ---
---