14 types of people you will meet in every gym
We've all experienced irritating people in the gym from time to time, if you haven't then you probably are one!
From the grunting meat-head to the tsunami of crop top wearing gym girls, here are 14 of the most annoying types of people that you are 100% guaranteed to find in every gym!
1. THE GRUNTER (Also known as 'the talker')
What the fuck is this about? It's like they need to fart and grunt really loud to cover up the noise! There's nothing worse than when you're trying to workout and you have one of these melts next to you.
…Pipe down lad!
2. THE WEIGHT SLAMMER
If you guys could just stop slamming weights down to prove how tough you are that would be fucking great thanks!
3. THE SOCIAL BUTTERFLY
You know the type, 'they don't sweat, they sparkle'.
4. THE 'MIRROR POSERS'
Wearing more makeup than you'd wear on a night out, either taking a selfie half naked in the mirror or updating their status.
What if I told you, you can go the gym without telling everyone on Instagram about it?
5. THE 'RIPPED TO FUCK' PENSIONER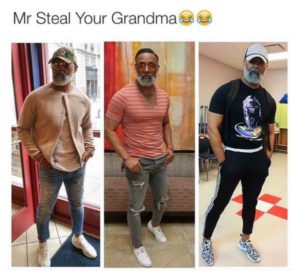 Stop showing us up with your fine ass!
6. THE KARMA CHASING HIPPY
Now i'm all about the peaceful mind – peaceful body and all that shit, but walking around the gym barefooted is just nasty! I don't wanna see your creepy toenails thanks, jog on! Ew!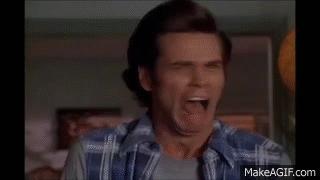 7. THE 'DON'T SKIP LEG DAY'
Friends don't let friends skip leg day. End of.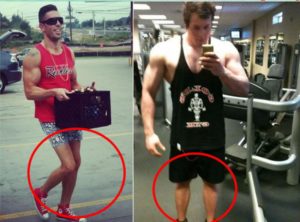 8. THE GYM BROS
Do you like to lift?
Yeah!
Did we just become best friends?
Yep!
9. THE LURKERS
Awkward creeps that are just always there, not ever actually doing anything other than a light stretch, yet observing every womans ass that moves in the immediate location.
10. THE SHOW OFF!
Treadmills are for running or walking mate, please just stop!
11. THE GYM HOES
Complains about being stared at, bitch you know exactly what you are doing!
12. THE NUDEST
Always naked and always in you face!
13. THE BITCH YOU ARE JEALOUS OF!
Always looking fab, sweat free and rocking an incredible body!
And then there is me…
14. THE LITTLE SWEET POTATO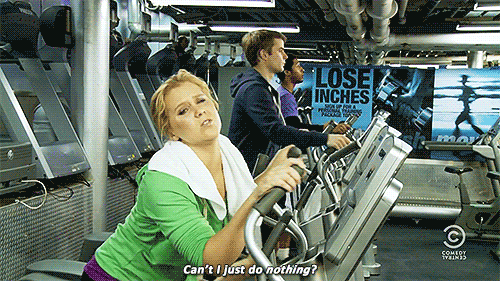 The girl who just really does not want to be there, but loves food too much to not be! Why is life so cruel?
So which type of gym personality are you?
Share with us on Facebook, Twitter or Instagram using #dailystruggle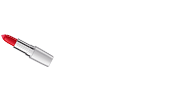 ---
---