Some Of The Best Pizzas In Liverpool
Welcome to 2018; fuckboys are free to roam about in the wild and we've all replaced real relationships with something much more important: Pizza. So, to celebrate, we asked the best Pizza places in Liverpool what their most popular pizza choice is with their customers:
Crazy Pedro – The 'We Will Wok You'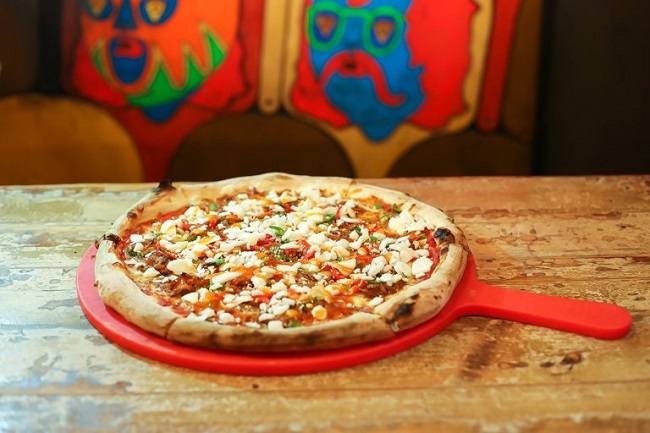 The 'We Will Wok You' from Crazy Pedros, basically a Chinese take out on a pizza! Sweet & Sour Pulled Pork, Spring Onions, Bean Sprouts, Fresh Chillies, Prawn Crackers & Sweet n Sour sauce!
Maguire's Pizza Bar – 'Vegan & Gluten Free!'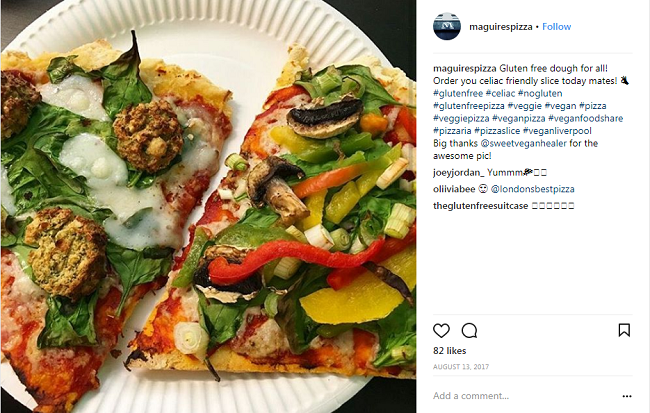 A choice of Pizza's to suit everyone, two of their most popular pizza's are their Vegan options… the "Things Can Only Get feta" with Vegan feta, spinach, and fella and the "Vegendary" which is a delicious mix of vegetables. Both using vegan mozzarella with a tomato base on freshly made pizza 'Gluten Free' bases.
Maquires have a range of offers including; Nacho 
Thursday's (ev
ery 
Thursday
 they give a free portion of nachos with every full pizza bought), After work club (every 
Friday
 for £18 they do any 15″ pizza, 6 garlic knots, and 3 cans off booze/bottle of wine) and they also have a happy hour every Friday and Saturday between 
9-10pm, with 
entertainment on every night, live bands, DJs, quizzes, Films.
Santa Maluco – 'The American'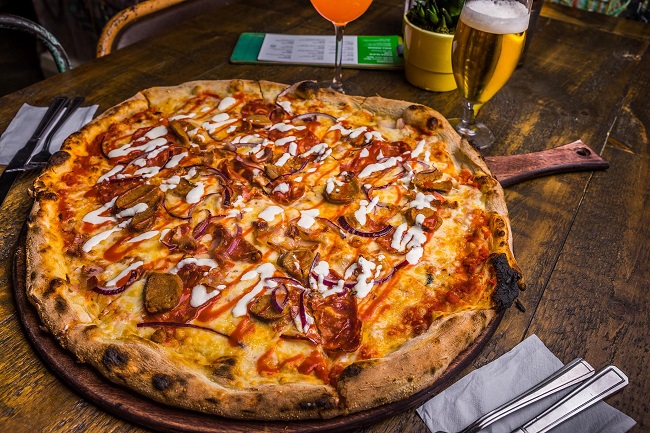 The 'American' is one of Santa Maluco's most popular pizzas – a must try for any Pizza lover! Mozzarella, tomato, red onion, chill sausage, pancetta, spianata, sriracha. The sausage on the pizza is actually smoked in their sister restaurant Slims Pork Chop Express!
Santa Maluco is a Brazilian pizzeria in the heart of Liverpool City Centre. The pizzas are a mix of Brazilian flare and authentic Italian tradition. All pizzas are 18" and are cooked in a wood fired handmade oven, with distinct and exciting toppings. Santa Maluco is unique in that it offers a Rodizio "all you can eat" style of restaurant service common in Brazil. Guests pay a fixed price and the servers bring round samples of pizza to each guest several times throughout their meal, until the guests signal that they have had enough.
Dough Bar – 'The Hogfather'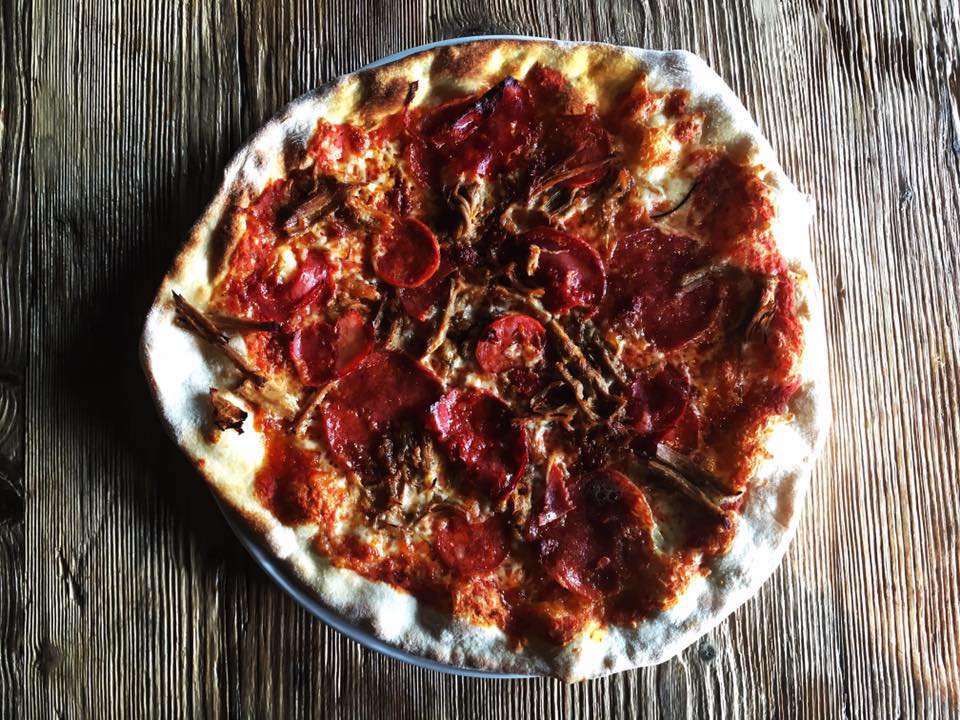 Best Seller at The Dough Bar Liverpool is the Hogfather Pizza, hand stretched pizza on their own dough, Mozzarella pepperoni salami pulled ham chorizo & n'duja BEAUTIFUL!!
Their 666 deal runs Monday–Friday, pizza two toppings and a drink for £6.66 till 6pm. They show all live sport, have retro games and a quiz every Thursday evening. Cocktails from £3. All their food is freshly produced in their kitchen too!
il forno – 'the Gourmet Truffle Pizza'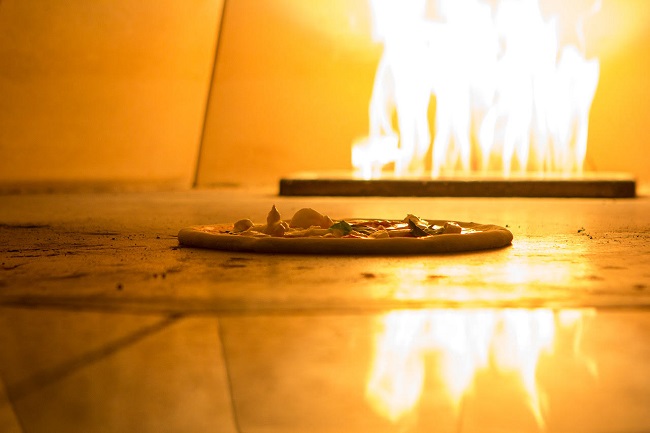 Hand-crafted using only the finest Italian-sourced ingredients; il forno's award-winning pizza selection features the Gourmet Truffle Pizza, Pizza Tartufo. Each ingredient on this uniquely authentic pizza has been carefully sourced, from the North to the South coast of Italy.
At il forno, each recipe has its own unique story, offering a real and true taste of Italy!
For National Pizza Day, enjoy 2 for 1 pizza, all day long. Book online or over the phone on 0151 668 0006. (T&Cs apply)
Watch how they make their 'award winning' pizza from scratch in the video below…
---
---