The emotional stages of your new diet
Summer has officially hit Liverpool and (if you're anything like us) you're probably snarling at your denim shorts wondering why you didn't get 'beach-ready' back in January like you promised yourself you would.
So before we start, here are a couple of home-truths
You are already beautiful the way you are, even though you might not think it
You're not the only one who's climbing back on the salad graft today
So now we've established that we all need to chill and love ourselves, but probably aren't going to – here are the emotional stages of the new diet you're about to put yourself through.
Monday Morning
You wake up early for the gym with a new-found motivation – it's not surprising really, after you spent the best part of two hours last night creating the ultimate 'Fitspo' Pinterest board. this time it's going to be different, you're ready to smash your goals. You know you can do this!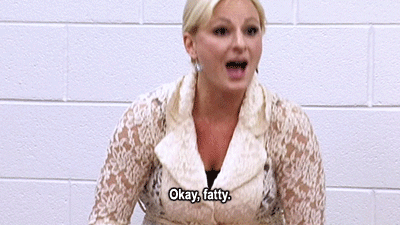 Monday Afternoon
You've swerved the afternoon brew and a biccy round for a green tea without a second thought. "I'm just on a health kick" you say, smugly, as your colleagues look on in horror.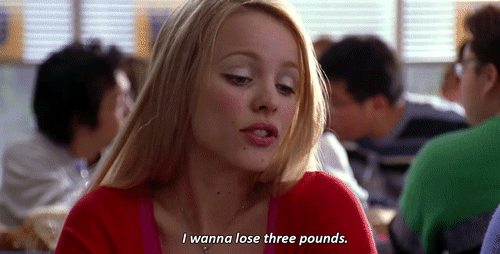 Tuesday morning
Ok, so you might have slept through your 6am "get-your-ass-to-the-gym" alarm, but you still feel motivated. Someone is doing the Maccies brekkie run, but that doesn't bother you, your fruit salad looks much more appealing… honest.
Tuesday Afternoon
As you're clock-watching in work you suddenly because the lawyer, judge and jury of your own mind. Is one biscuit really so bad? What if you logged it into tomorrow's MyFitnessPal? Maybe you could just have half? It's an emotional battle between you and yourself and, quite frankly, you're not sure who is going to win.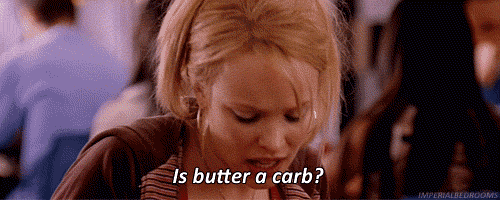 Wednesday Morning
Somehow you managed to stay strong and you wake up feeling amazing. Your stomach feels flatter already. You're totally in control. Nothing can stop you from getting that dream body…
Wednesday Afternoon
…until an email comes round saying that Debbie from Accounts has brought in the equivalent of a one-woman bake sale to raise money for her Pretty Mudder Just-Giving page. Everyone around you is tucking into cakes, while you just have to furiously scroll through Google images of strangers in bikinis for motivation. Fucking Debbie.
Thursday morning
You wake up tired, irritable and fucking hungry. You're suddenly acutely aware that everyone is eating breakfast at their desks – loudly. Why can't they eat it at home? You need to go to the kitchen to make a coffee, but the idea of speaking to another human is frankly just too much to handle.
Thursday afternoon
You've been in an absolutely foul mood all day, all you can think of is getting home to your sad little salad. Every minute you have to spend around humans feels like an hour, and you're already planning to be in bed by 8pm.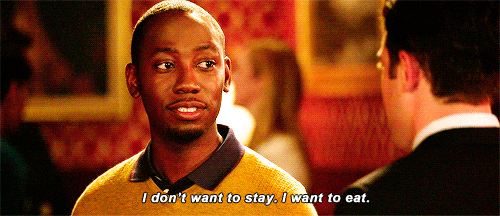 Friday morning
You're searching your drawers for that memo someone is pecking you for, when you suddenly find a bar of Galaxy you forgot you had. One chocolate bar isn't a big deal though, you have to have some little treats don't you!?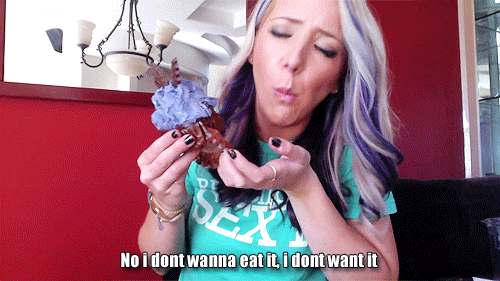 Friday Afternoon
That bar of galaxy accidentally led to a chippy dinner, but these things happen I suppose – you've been working out all week so it's just going to go to your ass… probably. Anyway, it's Friday. What sort of psychopath diets on a Friday??
Saturday morning
You feel a bit guilty about yesterday, but there's no time to dwell – you're going out tonight and you need an outfit. Maybe if you just don't eat all day you can still wear the fuck out of that dress you've had your eye on all week.
Saturday night at approximately 3am
As you stagger, shoe-less, towards your Uber, you wonder whether not eating before a night of drinking was really your best idea. But that's fixable, an extra fiver for 'Mr. Taxi Man' and you're through the drive through and home with a twenty box of chicken nuggets and two big macs. Doesn't matter anyway, you've burned it off spinning round the Popworld pole for two hours straight.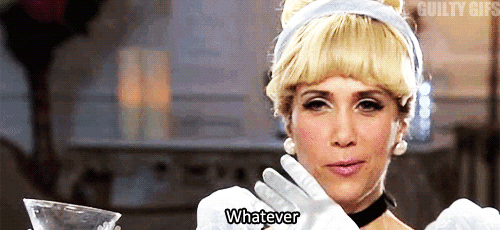 Sunday Morning
You've woken up spooning an empty box of McNuggets. Your bedroom smells like bad choices and regret, and you can't bear to look in your bag to see if everything is still there. The gym is the absolute last thing on your mind today.
Sunday afternoon
You've finally been coaxed out of your pit of misery by a roast dinner invite. And, Jesus Christ, do you need it. you don't even feel guilty either…. because, obviously, diet starts Monday!
---
---