My first trip to Amsterdam: 9 things you need to know!
From its infamous Red Light District to its museums, cannabis bars and coffee shops, Amsterdam has some amazing sites to explore and fun things to do to suit everyone. If like me you are an Amsterdam newbie, then check out these 9 things you NEED to know before planning your trip…
Make a plan!
The city is relatively small so if you plan your trip right you can fit everything into a weekend. Top tip: buy a 24 hour city sightseeing ticket, you can get a bus / canal combo pass that allows you to jump on and off all day. Both stop at all the must see tourist attractions and will guide you around the whole city within an hour (if you don't get off).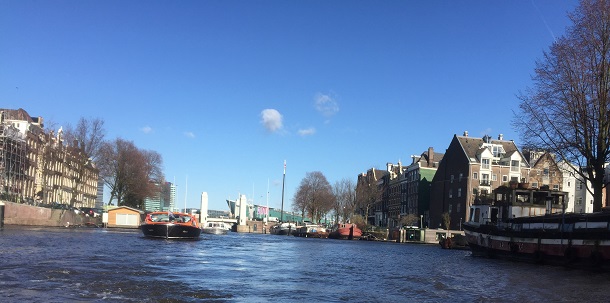 Visit the i-amsterdam centre.
Based in central station which can be accessed through the airport when you land in Amsterdam. They offer discount vouchers and freebies for most restaurants, bars and attractions – as well as leaflets for free things to do! If they try an talk you into the free Diamond tour, say NO! Once they get you in there you feel like a prisoner, we had to bomb it down the stairs when the tour guide weren't looking just to get out of there!
Avoid Moody Coffee Shops.
The coffee shops are not as easy to find as you might think and some of them are moody AF. We stopped at one called Amnesia, apparently rated as one of the best coffee shops to visit on trip advisor! At first it seemed sound, but after about half a joint, paranoia had well and truly kicked in and we were all on another level of stoned! The weed is a lot stronger and because you can't smoke tobacco, it doesn't seem as harsh!
We were all too stoned and 'overly'  suspicious of the waitress, we were too scared to ask her to call us a taxi! So we ventured out into the rain without a clue of where to go! Luckily, we stumbled upon the 'Cannabis College' and they advised us on the best places to go!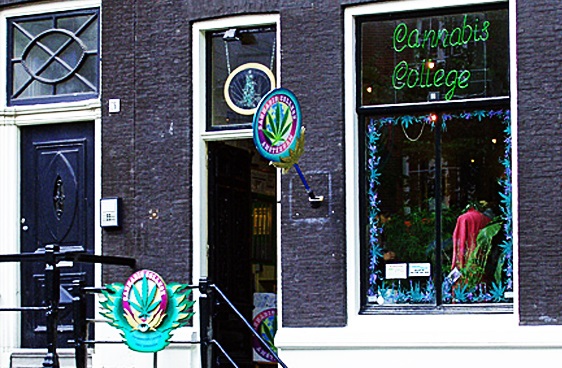 Carry Sugary snacks with you!
If you're planning to indulge in the local herbs then carry a sugary snack with you at all times!! Trust me, if you go on a whitener this will save you! After promising myself to take it slow, I ended up standing outside, in the rain, trying to sober up! My sister had read somewhere that if you eat something sugary that will bring you back round, but all we had was a handful of sugar sachets so I downed them like sherbet and it really did help.
Book Museum tickets online!
If you are planning on visiting any of the famous museums in Amsterdam then you must book your tickets online! The queue for the Anne frank house was absolutely ridiculous, over a 3 hour wait just to get in there for a 15 minute tour. We jumped off the canal boat, seen the queue and jumped straight back on the boat!
Rent a Bike
The Dutch love to cycle! If you're not planning on drinking or smoking in the day then I would recommend renting a bike to get yourself around. You'll find bike lanes on every road so don't worry if you're not an experienced cyclist! Your hotel or apartment will most likely have bikes to rent, but if not then there are plenty of bike renting shops.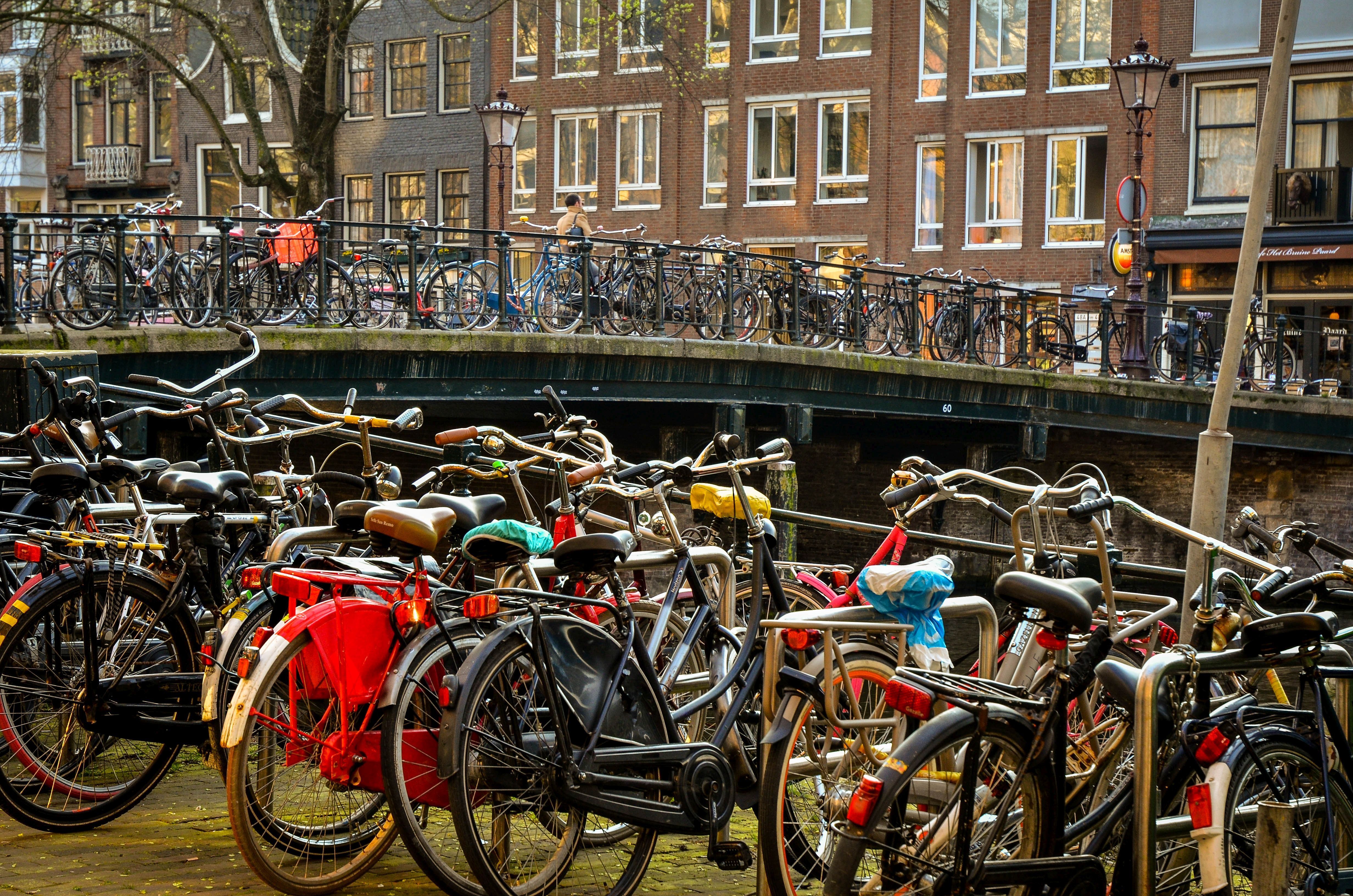 Stay close to the City Centre.
Book accommodation close to or on the outskirts of the city centre. Taxis are so expensive! We stayed in the Yays apartments just outside of the centre, it was reasonably cheap and only a 20 minute walk into the main area. We didn't mind the walk as it was along the canal, but make sure you check out the location on google maps before booking and see what's around.
Be prepared to see naked ladies everywhere!
Now I know Amsterdam's Red Light District is one of it's main attractions, but I wasn't expecting it to be so out in the open, even in the day time! You'll find women in windows on most streets, (casually in between clothes shops and bakery's) illuminated in red!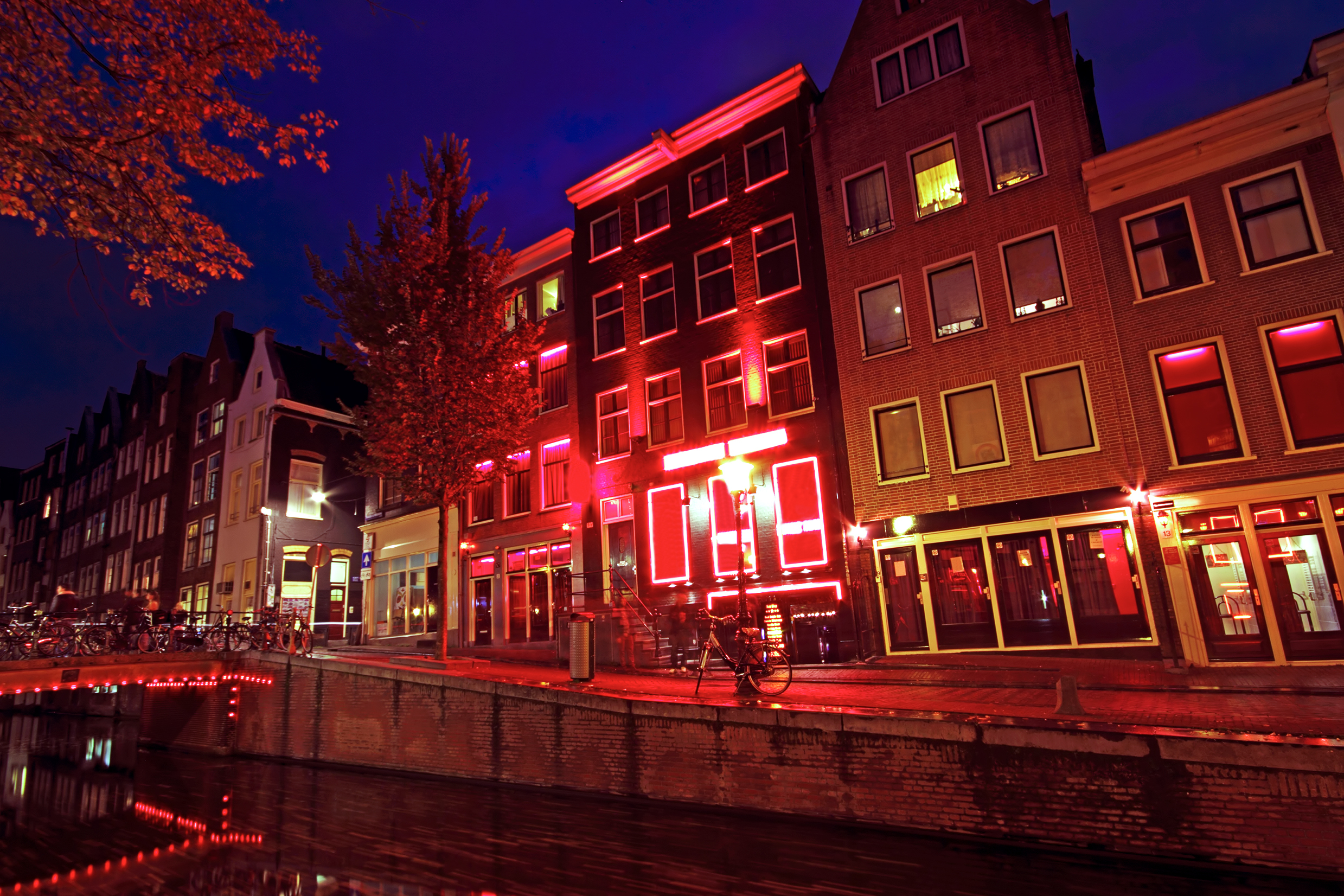 Budget your money.
Amsterdam is so expensive compared to other European cities, on average 'half' a pint is around 7 euros! You can get food quite cheap from takeaways and cafes but I would recommend going to a supermarket and stocking your room up with some snacks and drinks. I took just over 200 euros for 3 days, which just about lasted me without smoking or drinking that much.
So if you are planning on visiting Amsterdam anytime soon, remember what I have taught you: plan plan plan, carry sugar, brace yourself for naked boobs, budget your money and you'll be fine!
---
---