Liverpool Restaurants – Almost Famous' New Menu
Calling all burger, bacon, and cheesy chip enthusiasts – Almost Famous has a new menu, and it's amazing.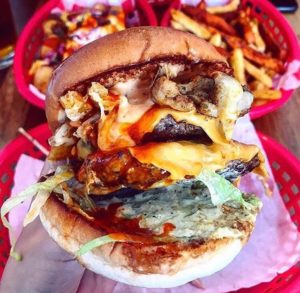 On Parr Street in the heart of Liverpool, one of our favourite burger joints has introduced some tasty new members to its much-loved menu. Whether you're looking for a double-stacked cheeseburger and fries, or a barbecued chicken and cheeseburger with mac-n-cheese balls, you're guaranteed a super large and deliciously greasy dinner out!
This restaurant gives you a party vibe, with loud music that makes you boogie in your chair. It also sports some quirky features such as a life-sized cow, and fairy-lit upper balcony. Almost Famous is a great place to go for a meal with friends and catch a few bevs too.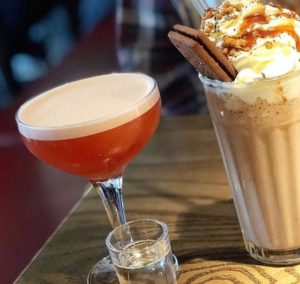 The service is quick and the newly introduced salt and pepper chips are to die for, especially seen as they're inside a fully stacked burger extravaganza!
It's not just burgers and chips you can expect from the Almost Famous kitchen – they also offer a variety of cocktails covered in everything from berries and cream to orange peel swirls. Offering incredibly generous portion sizes and an abundance of different burger and side options, there's no excuse to leave feeling anything other than full to the brim (and even a little tipsy…)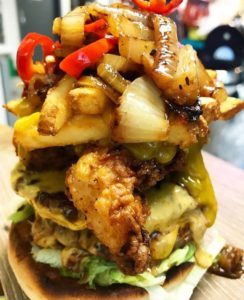 If you're into bacon on bacon and fancy an amazingly 'dirty burger' look no further than the Almost Famous mega-menu. Oh, and don't worry – napkins aren't BYO.
---
---