10 Scrans to Look Out For at this Weekend's Liverpool Food & Drink Festival
There aren't many things on this earth that can get me more excited than the promise of inbound Easter eggs. But this weekend the choccy eggs take second place to a much more exciting eating experience – The Liverpool Food and Drink Festival hosted in Sefton Park.
Taking place on the Saturday & Sunday of this weekend (15th-16th April), the event promises to be a great one with plenty of cool market shops to wander through, fun activities for kids both young and old and bespoke bars to make the most of your four-day weekend in!
If we're all being honest with each other, though, we're most excited for the food stalls aren't we? Here at The Daily Struggle we've compiled a list of our 'One's to Watch' this weekend that are sure to leave us with all with sauce on our faces and happiness in our stomachs.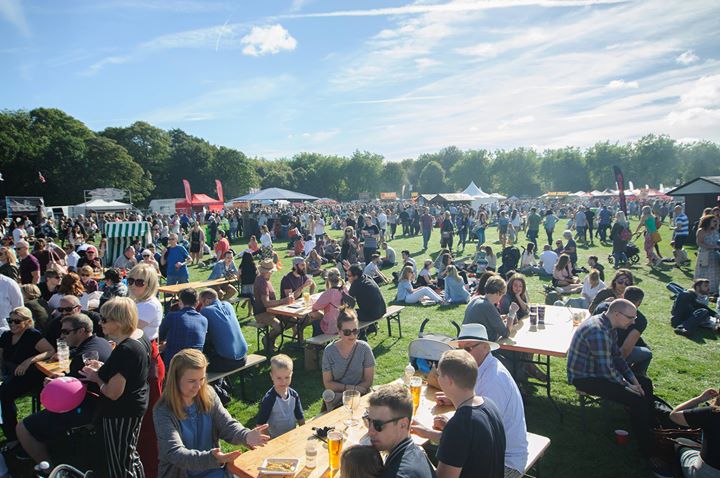 Brenda's Sui Mais
I don't know Brenda personally, but she has been a big part of my life. You don't get to become Liverpool number one supplier of sui mai's for over ten years unless you know a thing or two about those glorious little pork balls. Get them in Salt and Pepper and thank me later.
I Knead Pizza
Neapolitan pizzas (that's Naples style, not the ice cream) cooked in a wood burner oven for those classic pizzas just like mama used to make – if your ma was Italian that is. If their pizzas are half as good as their pun technique then I'm very excited.
Let's Go Mexicana
Burritos, Fajitas, Nachos and Chilli Con Carne – If you're a sucker for a Mexican then look no further. If that's not enough to sway you, they also donate a tree to Malawi for every 100 burritos they sell. So, make it down there and help out a good cause! Sombrero optional.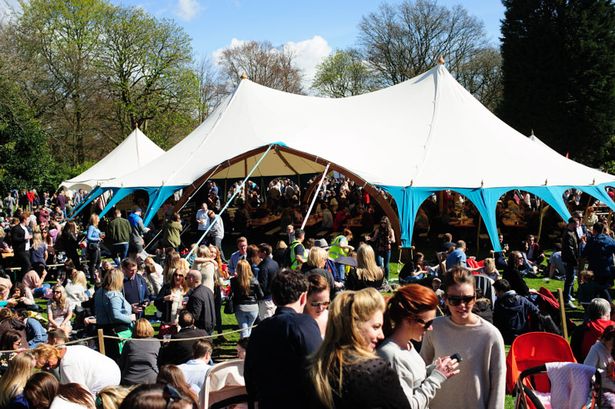 Mac in a Box
I have four words for you, friend: Gourmet Mac and Cheese. With a huge selection of slobber inducing mac & cheeses to choose from, you'll have a hard time picking just one. A personal favourite is the 'Baby Got Mac': beef brisket, sour cream, tortilla chips all mixed together with heavenly mac and cheesy goodness.  
Neon Jamon
Anyone who's been to either of Liverpool's Neon Jamon restaurants knows full well that these guys are the real deal – and if you haven't, what's wrong with you?! Get down there immediately! Its tapas will leave you feeling tingly inside.
Philly Cheese Steak Company
These guys are always a favourite for the Liverpool Food & Drink festival! Serving up glorious Philly Cheese Steak sandwiches that'll make you want to book your flight to America the very next day. Bring the taste of Philadelphia from across the Atlantic straight to your taste buds.  
Piggie Smalls
Another festival favourite, with probably the best name too. Serving hotdogs that they claim are probably the best in the North West – I'd dispute that – they're probably the best in England. Top 3 at the very least.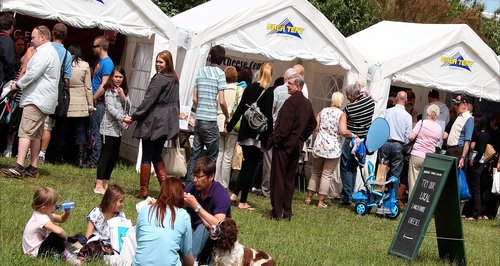 Reds True BBQ
They say that fire is symbolic of hell, but how can something smoked to perfection like this be anything but heaven? If you like a BBQ, then you'll probably weep with sheer joy at the meat spread that Reds True BBQ can put on.
Senor Churro
The Spaniards have got it sussed with these long straight donuts – Senor Churro provides the perfect after-dinner dessert so you won't have to worry about choosing between any of the other foodstuffs on this list! Be sure to absolutely smother it in the chocolate sauce it comes with.
The Interesting Eating Company
A restaurant that certainly lives up to their name, The Interesting Eating Company offer up quirky breakfast and lunch items (or even brunch if you're that way inclined) that are sure to turn a few heads and fill a few bellies.
---
---