Liverpool Restaurants: Ropewalks Bar and Lounge
Last Saturday Team DS headed to Hanover street to sample the delights of Liverpool's Ropewalks Bar and Lounge conveniented placed just a few steps from Liverpool One. And when we say "sample", we mean "eat everything in sight and have to be airlifted out of the building".
Getting started
When we arrived at the adorable, low lit restaurant the first thing I thought was, "this would be perfect for Valentine's Day". With the nautical-inspired ropes, the soft lighting and coumfy seats, it's perfect for a romantic night with your favourite person. Unfortunately, we were hangry.
Like, really hangry.
"Didn't speak in the taxi on the way to the restaurant" kind of hangry, so we went straight for a portion (each) of chicken wings and a really, really large glass of wine to take the edge off. Thankfully, the wine came straight away by a really sweet waitress wearing the biggest smile… which helped us not to kill eachother while we waited for our first course.
Usually I'm not a big chicken wing fan to be honest, too much bone, not enough meat IMO, but I have to say, as far as chicken wings go, these were delicious!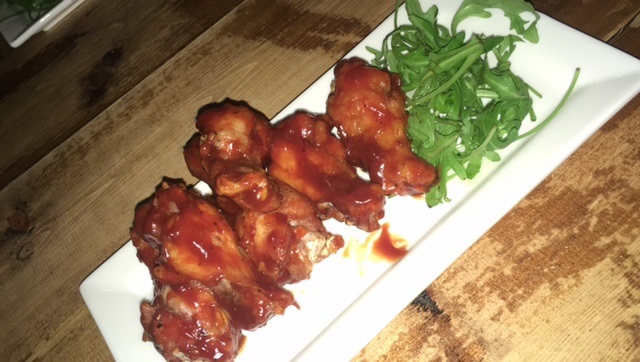 The main event
Somehow, despite seeing the table next to us ordering huge, #foodporn-worthy 12″ pizzas, we managed to stay relatively healthy (for now) and ordered steak and salmon. It was quite nice to see a salmon fillet getting served with some mixed lentils and wild mushrooms, rather than the standard baby potatoes – and the steak was cooked beautifully!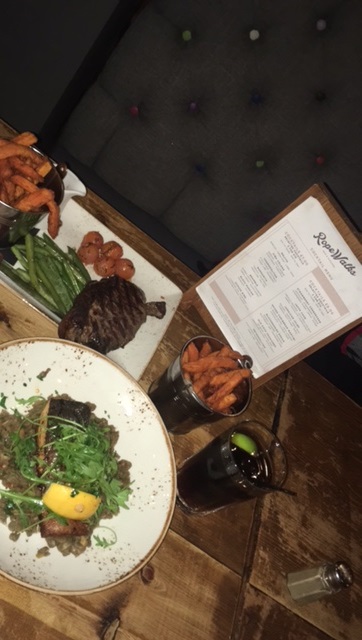 The Finale
Last, but certainly not least, we decided to swerve the healthy graft and get dessert, it was the weekend after all. Anyway, it's safe to say that Ropewalks really did leave the best 'til last. The chocolate fodant and honeycomb ice cream was one of the nicest desserts I've had in a long time. The creme brulee was also meant to be delicious, but considering it was practically inhaled within 3 minutes of landing on our table, I dind't get a chance to sample!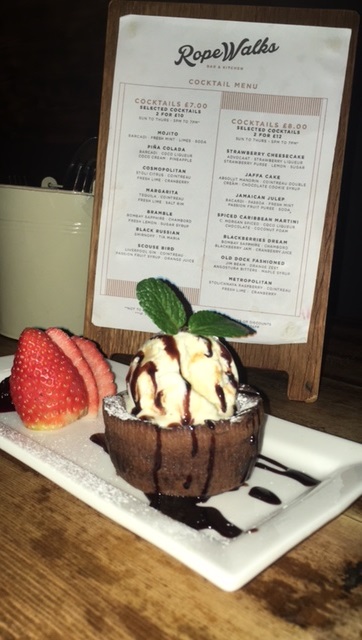 As you might be able to guess, we loved Liverpool's Ropewalks and it's definielty worth a vivit this Valentine's day!   
---
---