National French Fries Day: The best fries in Liverpool
We're all about the sides these days and fries in particular. A dish that has always been considered a side has been upping its game and is now taking over the main event.
With it being National French Fries Day this Wednesday, we thought it was the perfect opportunity share some of the most mouth-watering and dirty dishes in Liverpool for your fries fix.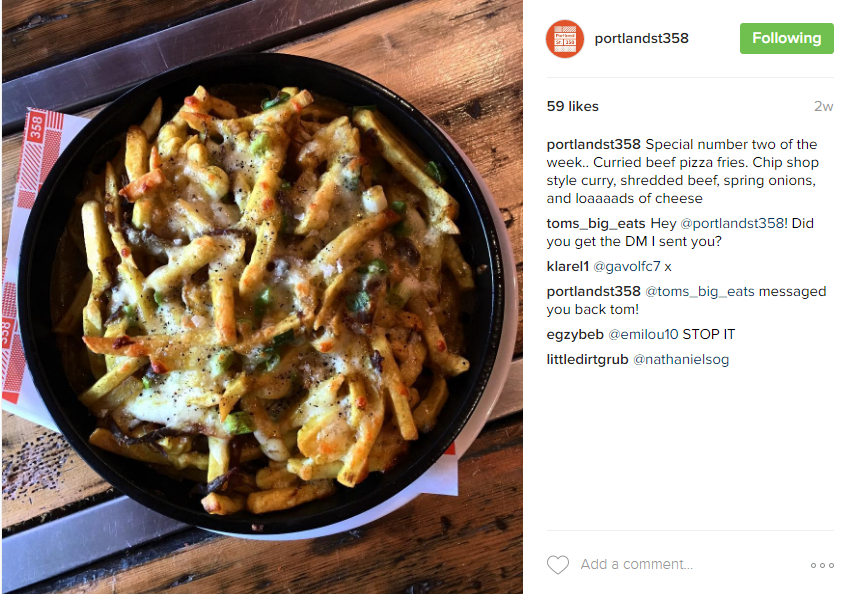 I actually can't believe someone didn't think of this sooner. This could possibly be one of the greatest inventions since the french frie itself! From margarita to curried beef to jerk chicken and everything in between, the pizza fries at Portland Street will not disappoint! What a time to be alive!
Duck pancakes are always a winner so imagine swapping your pancake for a bed of freshly cooked fries and that's just what The Meat Factory did. They have become famous for their duck fries and we can see why. They're so duckin' good!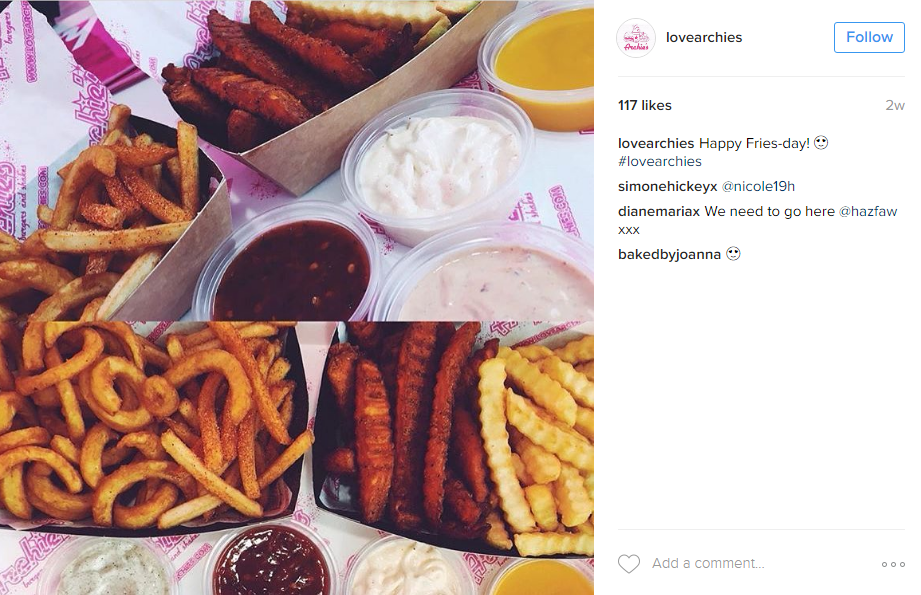 Regular, crinkle cut, curly and sweet potato, you name it they do it. Peri, hot cheese and chilli cheese the list goes on. The fries at Archies are one of the many dishes (including the waffles – wow) that makes it a truly special place you won't regret visiting.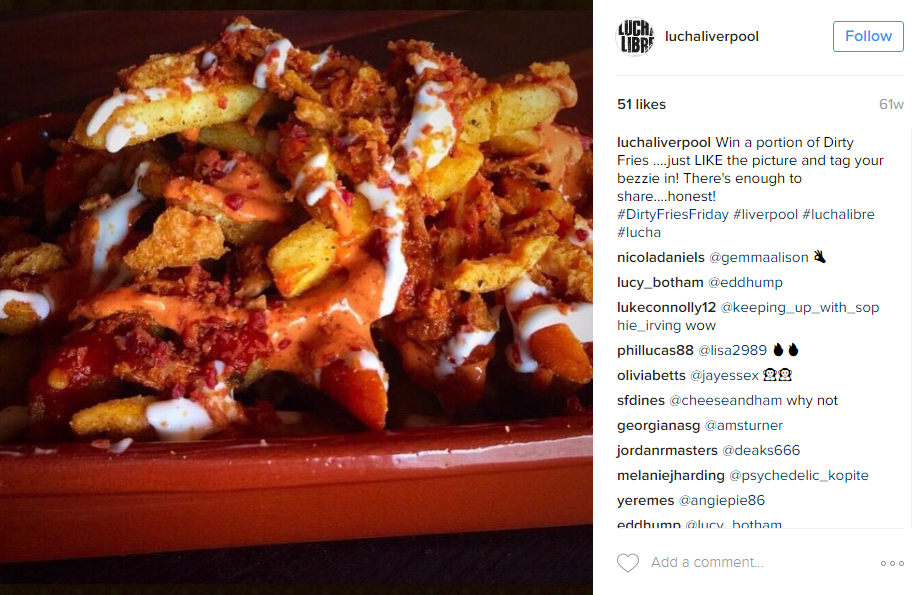 Are you feeling dirty? Inspired by the streets of mexico, the Dirty Piggy Fries from Lucha Libre host tasty toppings such as pork, crackling, bacon bits and chipotle mayo on a bed of sweet potato and spicy fries. Absolute delicious filth!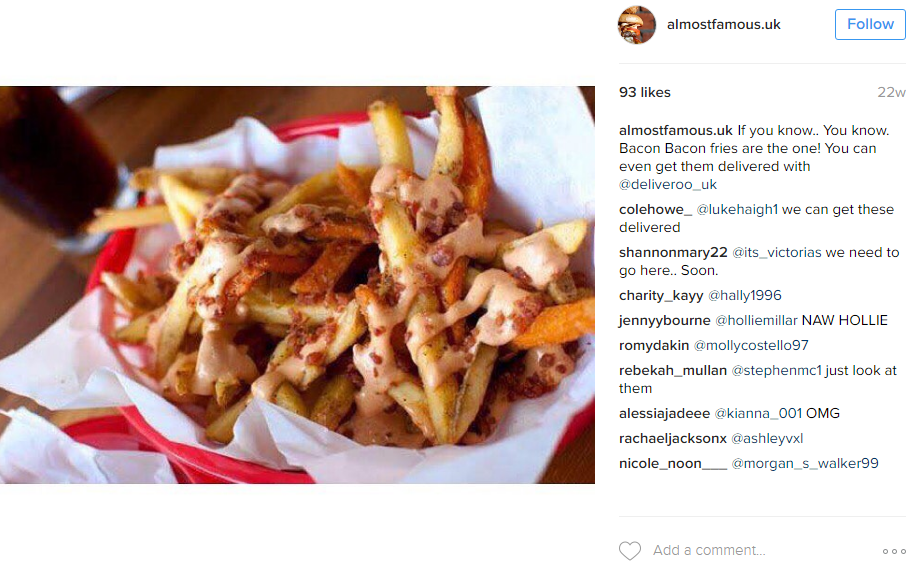 Bacon is good for me! Especially on a bed of sweet potato fries covered in baconaise thanks to Almost Famous. And the best thing about it? You can get them delivered straight to your door. Shout out to Deliveroo the little life savers.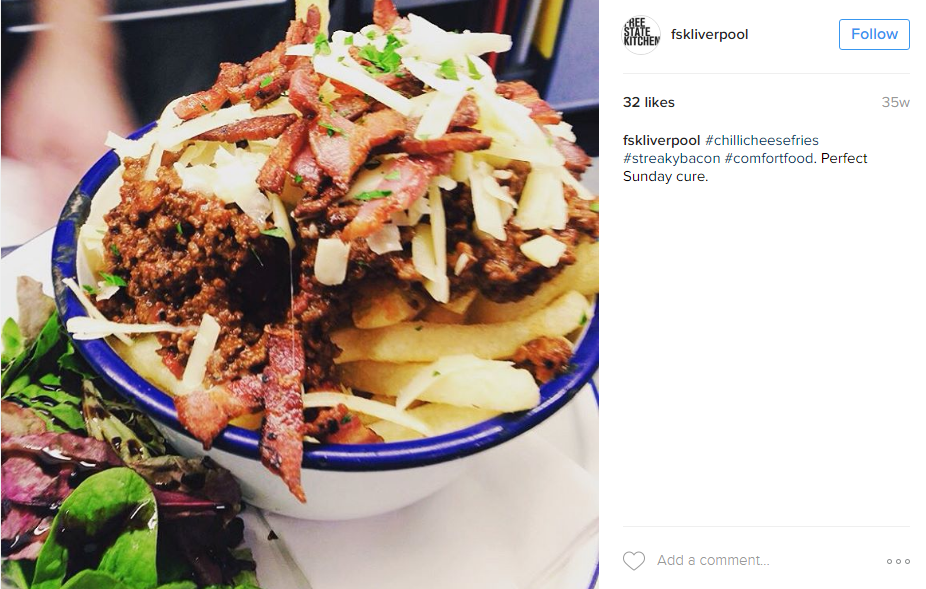 Chilli cheese dogs are a thing of the past. Times are changing and Free State Kitchen say it's all about the chilli cheese fries. You know it's going to be a gooden when you can just about spot the fries. Say cheeseeee!
Hummus and Green Chilli Fries, Maray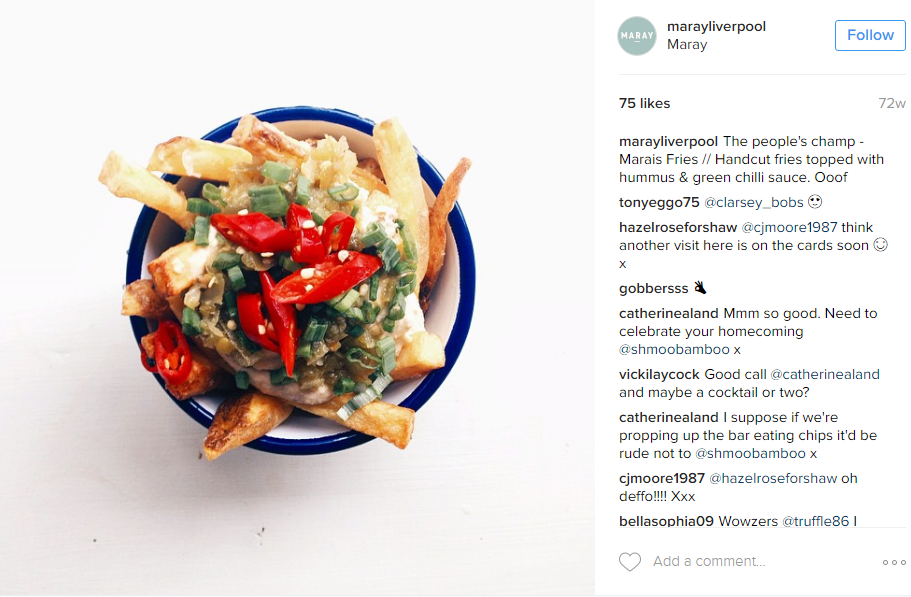 It's getting hot in here….so take off all your…..wait, what? I've only recently tried fries and hummus but it's safe to say I won't be looking back. Introducing the people's champ, Maray have put their own spin on the side with their secret homemade green chilli sauce.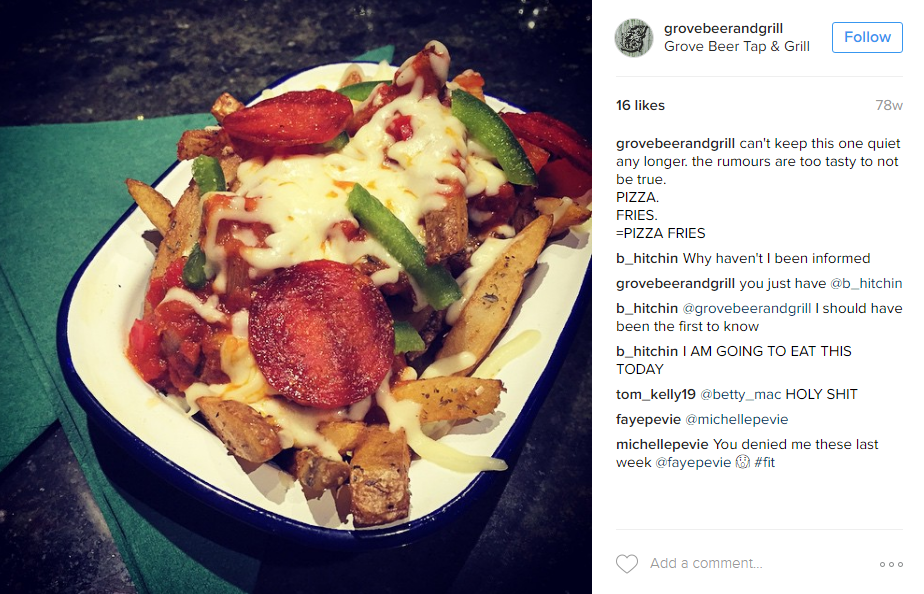 We know this is the second round of pizza fries but we don't care they're pizza fries for crying out loud and we don't think they've been given enough credit. So yes, round 2 please!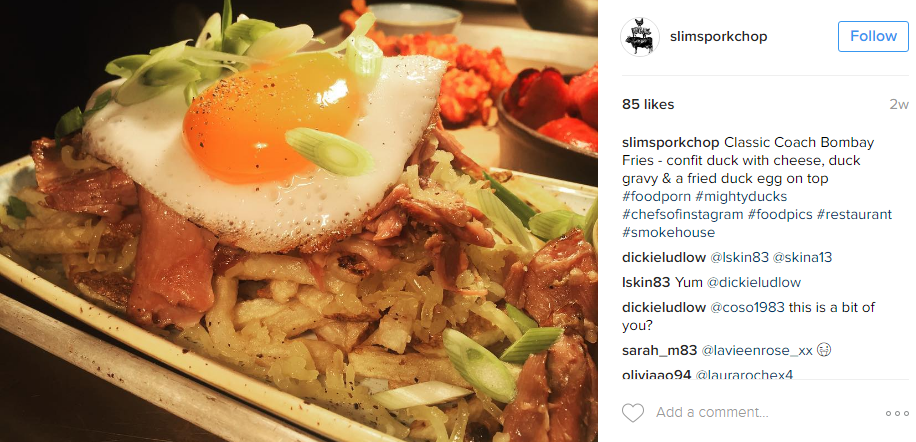 Slim's Pork Chop Express isn't scared to experiment in the kitchen and this one clearly went to plan. Confit duck, cheese, duck gravy and a fried egg on top – Duck yeah!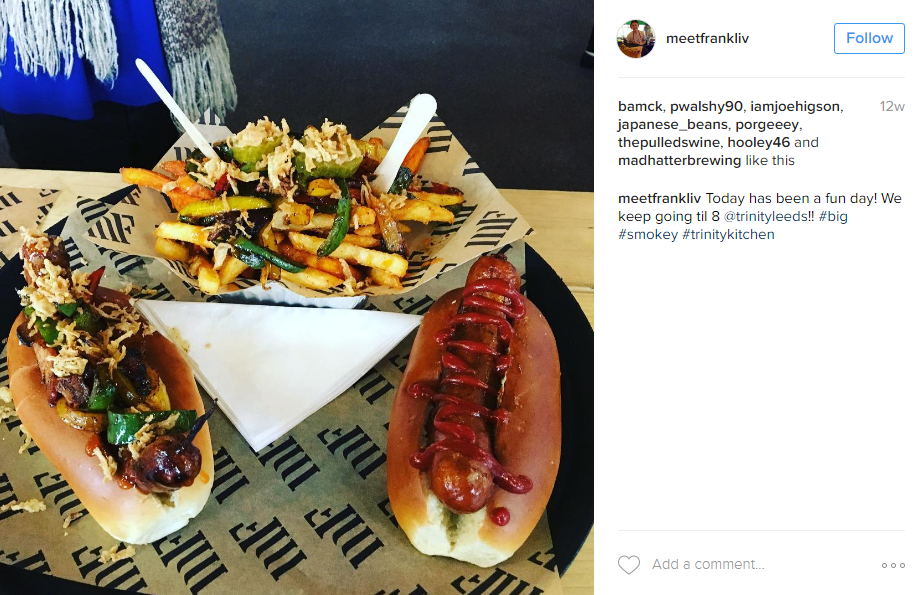 All good dishes serve a mixture of both sweet potato and seasoned fries. Follow that with toppings like bacon, peppers, pickles, onions and garlic and chilli sauce and you're in for a treat. And as you can see in the rest of the picture, the other dishes follow suit.
French Fries, Maccies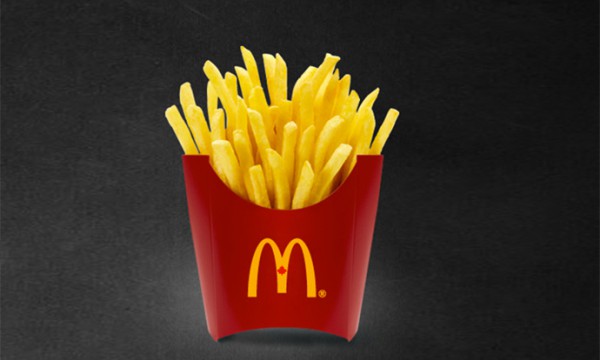 You didn't think we'd forget about the one place that's always waiting for us with open arms, day or night did you? Whether it's 6am and you're wanting breaky on the way to work, or it's 6am and you want food on your way home from a night out round Seel and Eberle Street,  whatever the day or time, Maccies will always be there for you.
Did we miss any out? Tell us where you go for your fries fix on Facebook, Twitter or Instagram
---
---