How to save some pennies this Christmas
Now Halloween is out of the way, we're giving you permission to go full-Buddy-The-Elf and get into the Christmas spirit. It's a time of festive food, bottomless bevs and the defrosting of Michael Bublé – but, that said, Christmas can be stressful AF. Between the month of endless hangovers and your nan asking why you're still single – when you add it all up, christmas is really fucking expensive too. So, here are our top tips on saving some pennies over the holiday season!
Handbag Vodka
It's not classy and it's not clever, but it works. Handbag vodka has long been the saviour of skint girls across Liverpool – and when planning 3x more nights out a week than usual, it's a necessity rather than a novelty.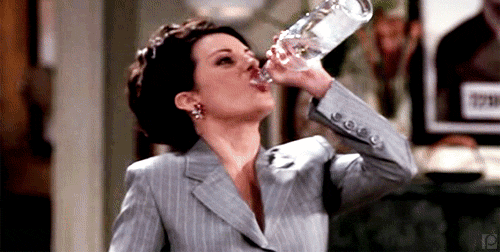 Make people's gifts
Your ma might still appreciate a glittery, pasta-shell-adorned mug for Christmas, but chances are your mates won't. That said, they might appreciate some 18% homemade wine, or personalised biccies to drunk-eat after your christmas night out. Get creative and see what you can come up with; who knows, you might end up opening Liverpool's next speakeasy with your bath-tub gin.
Brave Black Friday
Yes I know, we've all seen the footage of that fat woman punching a kid to get the ipad on YouTube, but you're going to need to grow some balls and brave the Black Friday madness if you want to get some pressies on the cheap. But before you enter the shopping equivalent of WWF, make sure you've got a good idea of who you're buying for, and what you're getting them – if for no other reason than to keep you focused on the gameplan and away from those discounted Kurt Geigers.
Wait 'til the sales
How sly is it that the presents you buy for people are literally half price the day after you give them to them? So if you're not planning on seeing certain family members or mates until between Christmas and New Year, take advantage of the extra few days and grab some bargains in the sales. It might seem cheap, but it means a few extra wines for you on Christmas eve!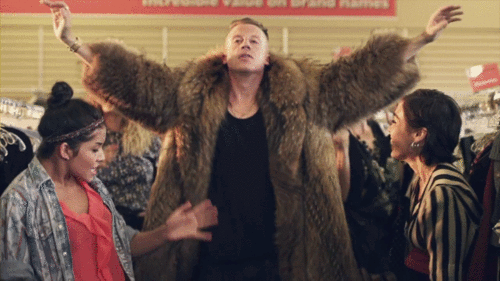 Give Secret Santa a whirl
Rather than scrimping together enough doe to buy everyone in your family a distinctly mediocre they're going to lash in a draw and never look at again, suggest everyone goes in for Secret Santa so each person gets something they actually want.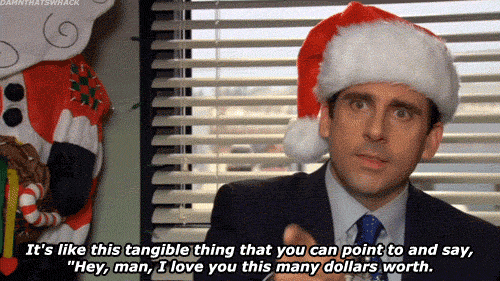 Fall out with people
Finally, if all else fails and you absolutely can't afford Christmas this year, start falling out with people. We suggest picking your fights now, so it doesn't look like you've done it just to avoid getting them a present.
---
---