7 things you need to know before you tackle Tough Mudder
So, you've signed up for Tough Mudder and you're ready to earn your headband – well here are a few things you need to know before you get there…
1.  You don't need to run the whole thing
If you're worrying about running 12 miles, don't. Not only do the obstacles take up a huge portion of the distance – but you'll find that the ground is so slippy by the time you've got half-way round, you can't run anyway. Instead focus on building your upper-body strength – so you have a chance in hell at pulling yourself over the Hero Walls and making it through Funky Monkey! It's also worth working on your core to give you a fighting chance of keeping your balance in the mud.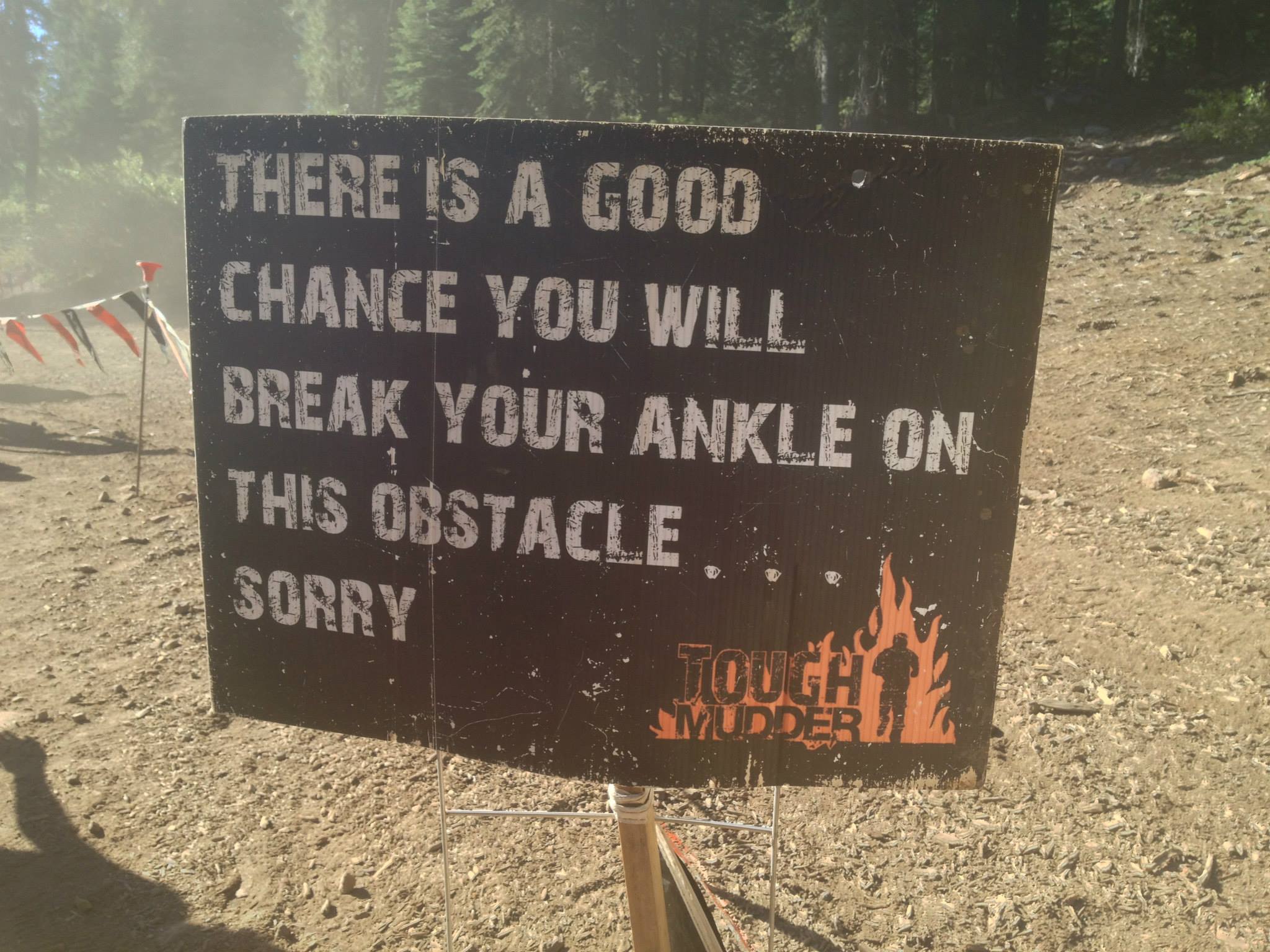 2. Be prepared to throw your clothes away
"I'll just wash them, it'll be fine." Sure, you will. Except that after 5 hours of running, climbing, jumping, crawling pulling and (probably) crying – the last thing you want to do is clog your washing machine's filter full of grime. Instead, buy some cheap clothes from Primark that you don't mind ruining – to be honest, there's a good chance you'll rip them anyway!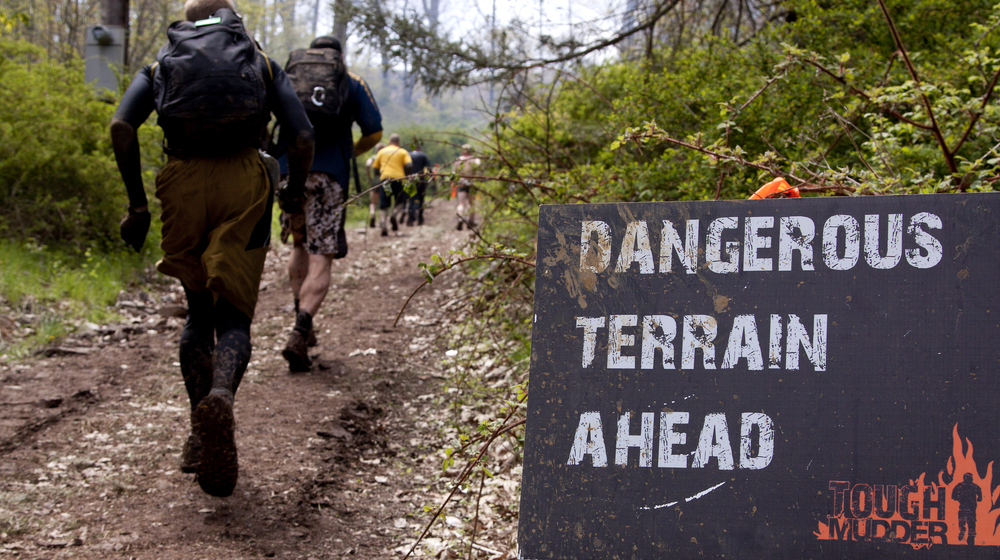 3. Wear something light
You're going to get wet and muddy – so wearing a heavy, fruit of the loom special that acts as a sponge isn't going to do you any favours when you realise you're carrying around an extra stone of water weight. Go with light cotton or quick-dry clothes instead – but don't go too far the other way and turn up in a crop top and booty shorts. I know it's tempting to show off the figure you're been training hard to get, but unless you want to come home with every inch f your body ripped to shreds, cover up!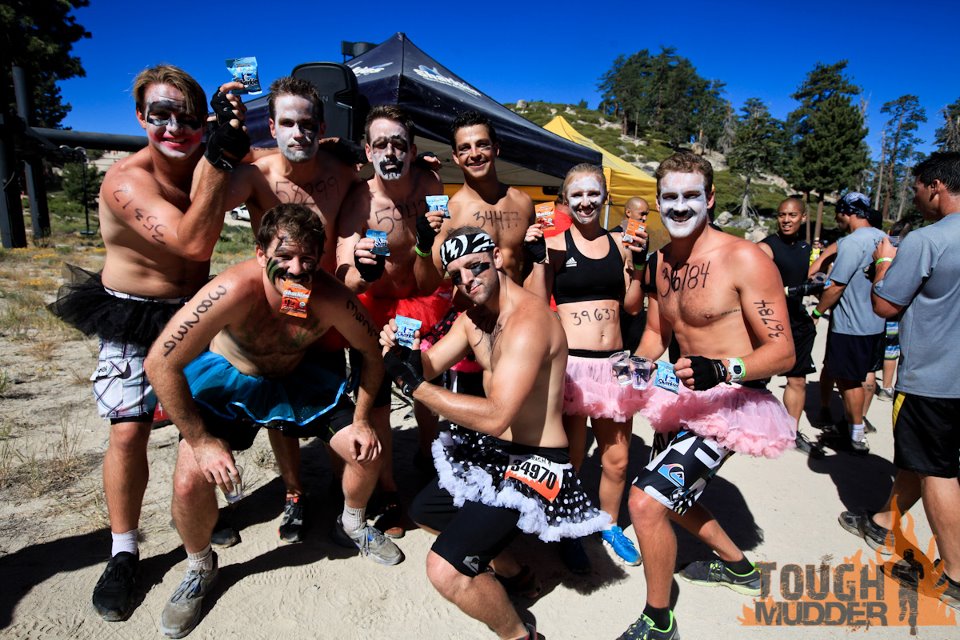 4. Look out for the cameras
The first thing I should mention is that you will have your number written on your head – but there's every chance this will get washed off/covered in mud by the time you reach the finish line. So take a photo of it if you can so you can look for your official photos at a later date. And keep an eye out for the cameras if you're hoping to get something shareable, rather than just a series of images of you on the verge of crying, (like I did.)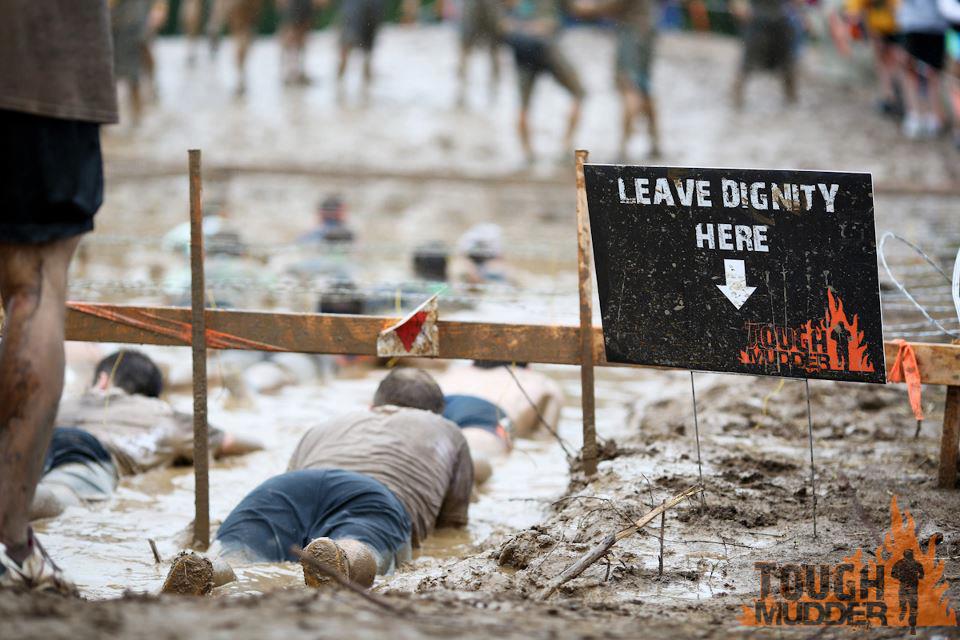 5. Take cash
You're given a drink when you reach the finish line – and, honestly, you're going to feel like you've never earned a beer more in your life! But if you're planning on sticking around to have a few more and enjoy the mudder after-party, (even if you don't want to now, you might change your mind when you've got the adrenaline of completing the bastard thing pumping around your body) you're going to need some cash as most of the stalls don't take card.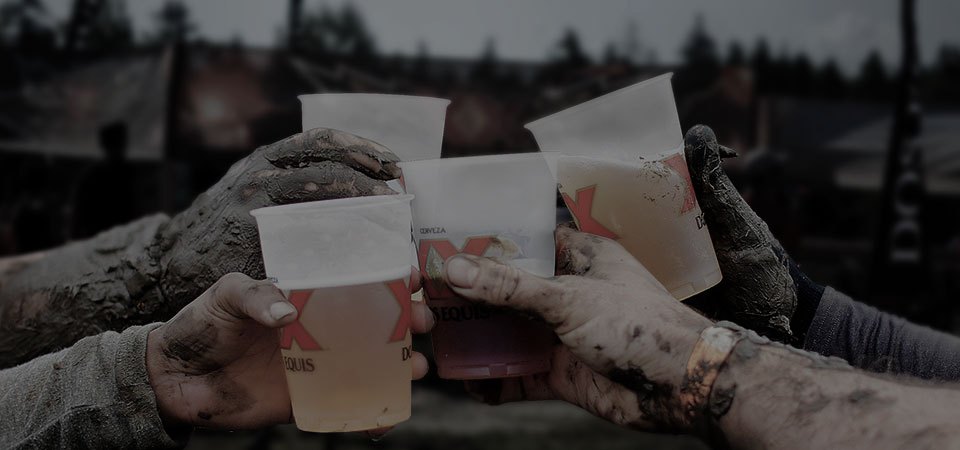 6. Wear your trainers in.
As I said, you need to be prepared for your clothes to get ruined – so it's worth buying a pair of cheap trainers that you can just leave there. But, whatever you do, don't wear them for the first time on the day – unless you're 'tough enough' to tackle 12 miles of obstacles with blisters from hell.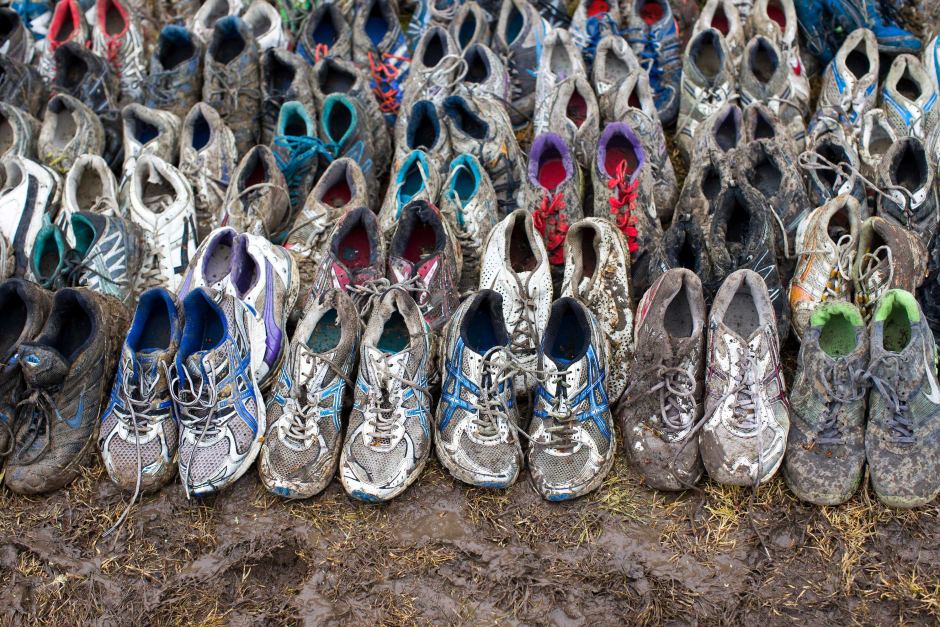 7. Have fun
You're going to slip over, fall off obstacles, accidentally grab a stranger's boob as you pull yourself over things and make a complete show of yourself. But the good news is that everybody else will too – so relax and have fun! And don't forget to help people out – because you're 100% going to need the help of strangers too!
---
---