We tried the 22 day vegan diet… and here are the results
I've always thought a career as a Victoria's Secret model would be right up my street… you know, if I was about a foot taller and had the self control to stop planning my dinner before I've even finished eating my breakfast.
So at the beginning of February there I was, still threatening to start my New Year's diet. I needed a serious kick up the ass; so I decided to follow in Beyonce's footsteps and follow the same 22 day vegan diet she used to get ready for the Met Gala in 2015.
I'm going to be honest, for someone who's cooking skills are 90% just melting cheese on stuff, this was pretty daunting. But the promise of rapid weight loss, more energy, better skin and hair and a general feeling of sorting my life out had me sold… plus I swore down to the reast of the Daily Struggle Squad I'd do it, so I knew I didn't really have a choice if I didn't want to be lynched.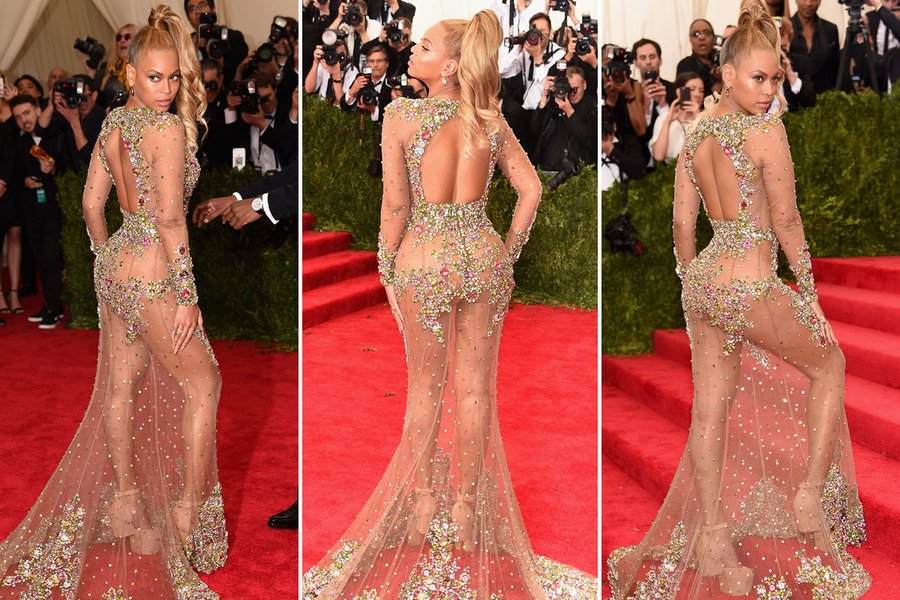 So, let's break it down shall we!
What is the diet?
Every day I had two vegan meals and a 'treat' (usually something like a nak'd snack or another raw bar from the supermarket.) I bulk cooked vegan meals from recipes I literally found on the internet; anything from stews, to quinoa bolognaise pasta. I didn't actively cut out any food groups besides meat and dairy – which meant carbs were deifnitely still on the menu. Hallelujah, amirite?
Did it work?
Over the 22 days I lost 10lbs, (dropping from 9 st 6lbs to 8 st 10lb) which was a huge shock considering that I genuinely didn't feel hungry. If anything I was so full after eating some of the carbs based meals, I worried that I'd actually put on weight. I breifly considered cutting my portion sizes, but knocked that idea on the head because I wanted to give you guys an honest review… that, and the fact food is bae. I lost the biggest amount of weight in the first two weeks, so I'd perhaps suggest just trying it for 14 days if you're unsure.
The main change for me though, and you're going to vomit in your mouth at how smug I sound here, but I genuinely felt healthier; less bloated, more energy and, I'm just going to say it, really smug about how #fitfam I was being.
Would I do it again?
100%. Having tried every fad diet out there, from juicing to T6's this is the first time I've tried something that's allowed me to eat really, really well and still lose weight. But that said; for me it wasn't a diet I could try spontaneously, or something I could keep up long term – I'm a vegetarian anyway so I didn't miss meat, but I did find that eating out was more of a challenge as I had to make sure there were vegan options on the menu, and the cooking prep took a lot more time that I was used to spending. Also; let's be honest. I really, really missed chocolate, the vegan stuff just didn't cut it for me. I think in future, I'd probably try the vegan diet for maybe 2/3 days of the week, to allow a bit of normality.
Full disclosure: One of the reasons I probably didn't lose as much int he third week is because I fully fell off the wagon whilst bladdered on Seel Street and eating a very questionable looking portion of cheesy chips that was definitely not prepared in a vegan-friendly environment.  Whilst 80% of the food is actually really tasty, (obviously there's a few wildcards that I thought were vile, but that's to be expected) by the third week I was pining for a decent cuppa and a chocolate hobnob.
Finally… the results picture
So here are the results after 14 days…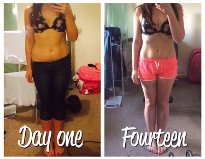 ---
---