How to make walking the dog in winter a little bit less shit
If you're a dog owner, you'll know that the nightly winter walk is nothing short of horrendous. So here are our top tips to make your daily chore a little less shit:
Podcasts
If your dog is anything like ours, he's need a good 35 minute walk to stop him from bugging you all night. To make the ordeal of wandering aimlessly in the cold a bit more bearable, find a good podcast to keep you going. Need inspiration? Here are some of our favourite podcasts to get you started.
Get your dog a jacket
One of the worst things about those rainy, winter walks, is the fact that your four-legged mate is absolutely soaked through afterwards. He might not seem to care that his stomach is splattered with muddy, puddle-water – but your couch and carpets certainly will. To help minimise the mess, and keep your pup warm and snug, invest in a dog-jacket. Trust us, it's worth it!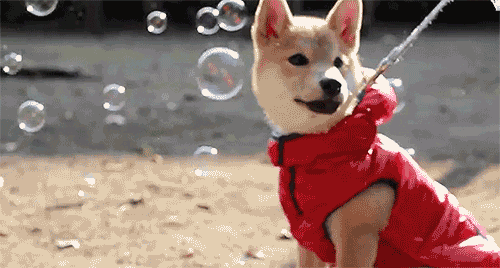 Find a mate
As they say, a problem shared is a problem halved! The same goes for a long walk you really don't fancy! Blag one of your mates into coming with you on the basis of "it's great for toning your legs" and get your heart rates up by gossiping all the way round!
Split it up
If you really can't face an hour in the cold, but you know your pupper needs a good walk, split the walk and do half in the morning and half when you get home from work. Not only will it not seem as much effort, but your dog will love the excitement of going out twice!
Treat yo'self
And last, but definitely not least; just like when you give your dog a treat for being good, give yourself one too! Whether it's a warm bath, a bar of chocolate or a well-deserved glass of wine, you earned it, babe!
---
---