Liverpool's Instagram stars reveal their most 'Instagrammable' spots in the City!
We spoke to some of Liverpool's fabulous bloggers and instagram stars to reveal their favourite photography locations and some top tips for capturing instagrammble shots!
Huskisson Street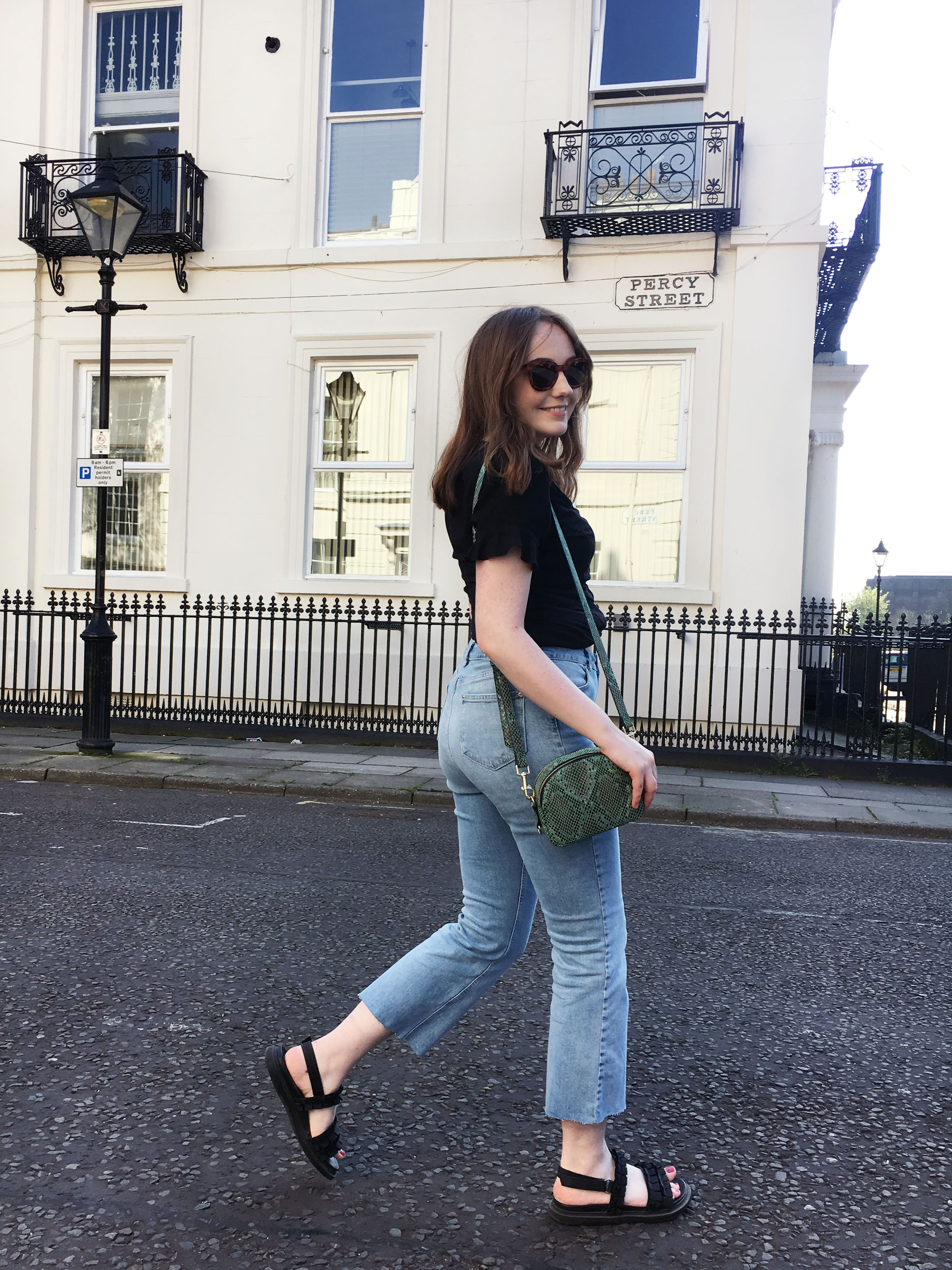 @allie_davies – One of Liverpool's most Instagrammable streets (a little bit reminiscent of all those Notting Hill shoots) is Huskisson Street (and the streets off of it), tucked away in the Georgian Quarter, just behind the Anglican Cathedral. It's a place you only know about if you live in the area, so it's a great little spot.
What's your 'top tip' for capturing the perfect insta-worthy pic? 
Shoot with someone you trust, and someone who makes you laugh. Some of the best pics are the candid ones where you're giggling at the person behind the camera – don't take it too seriously.
The Florist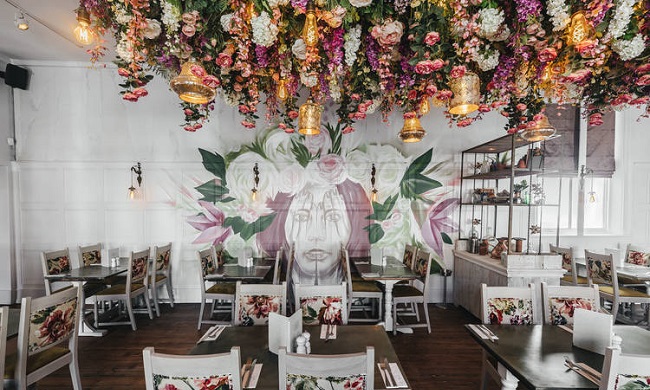 @myfoodiejourney_ – Situated in the beautiful Old Blind School, there's no better background for that insta-perfect pic than The Florist's gorgeous, floral interior and creative cocktails. Dubbed Liverpool's 'most instagrammable bar' you're immersed in its sensory magic the minute you step through the doors – just be prepared to fight for the perfect spot. 
What's your 'top tip' for capturing the perfect insta-worthy pic? 
In my opinion, the best way to capture a winning snap is to go plandid – planned, but, candid. It makes you're shots look super natural. Oh, and smile!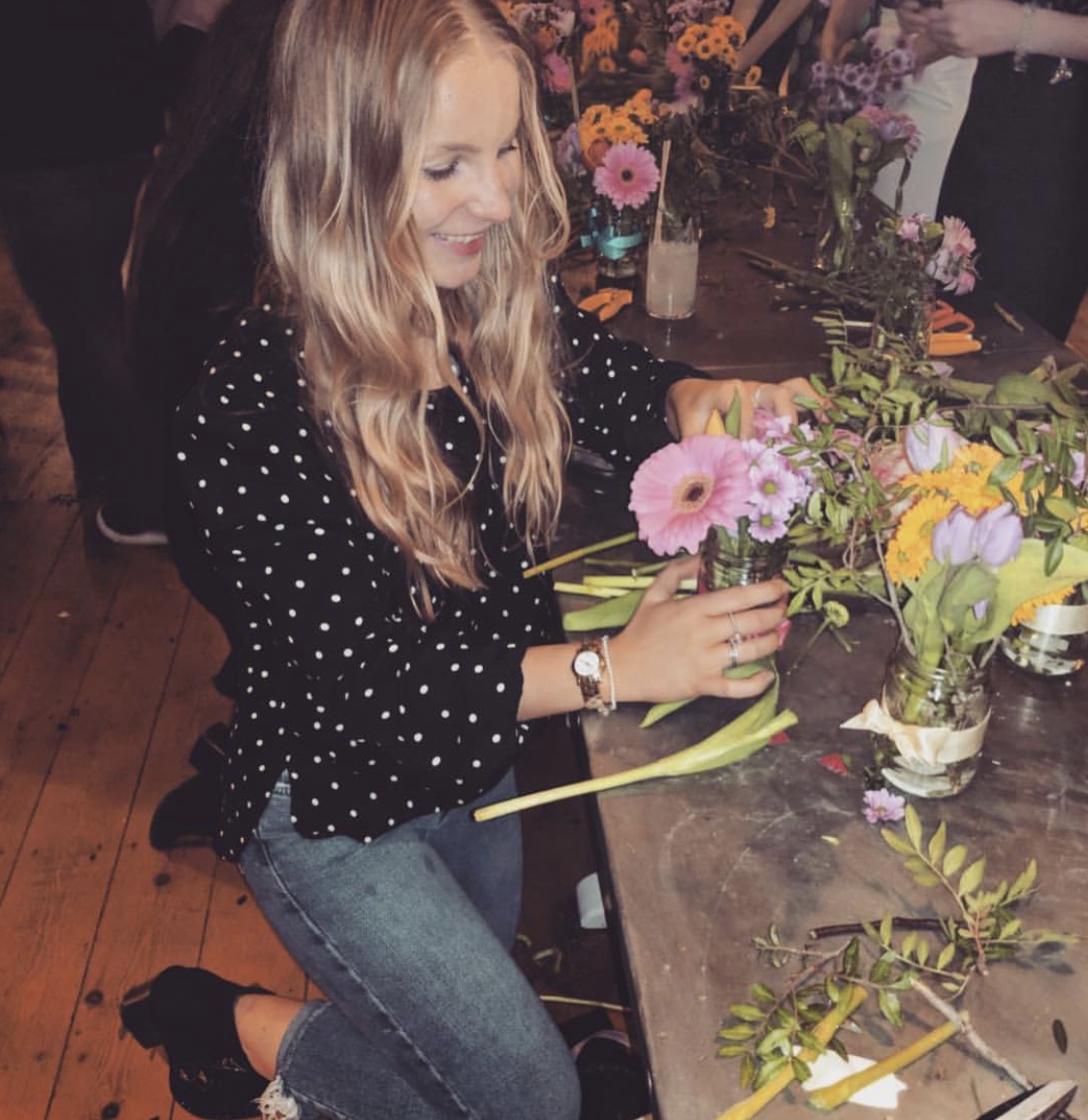 The Bluecoat Courtyard 
@jessiloumilton – My recommendation for a great Instagram snap is the in the Bluecoat courtyard in the city centre.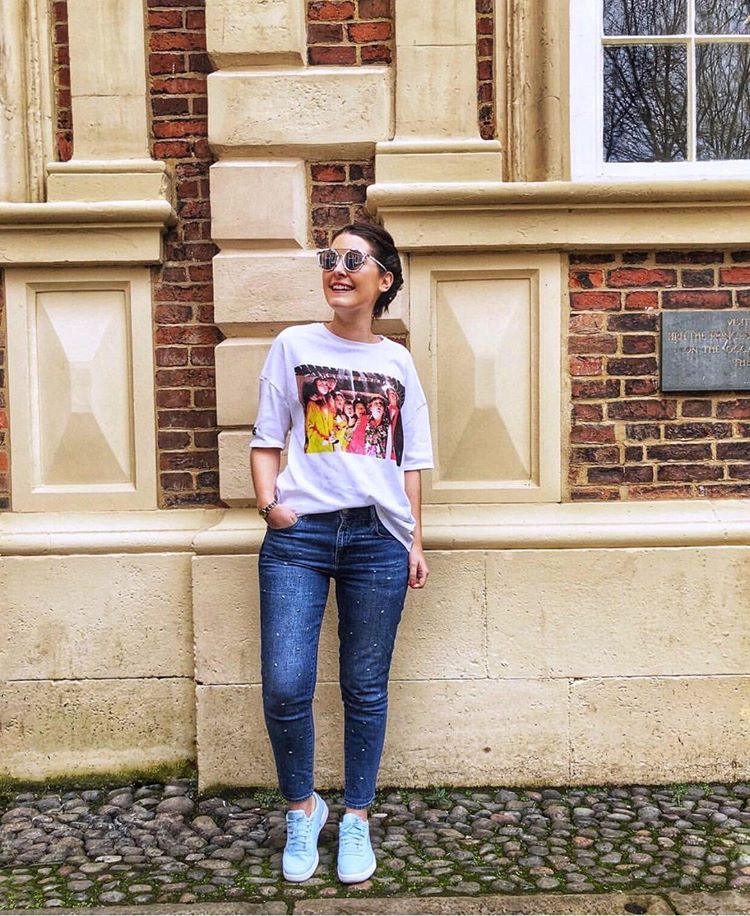 It's great for shooting different looks in the one location. The old style brick work makes a great back drop, as do the quaint shop fronts & their steps outside. The building itself looks fantastic to photograph.
What's your 'top tip' for capturing the perfect insta-worthy pic?
My top tips for getting a good insta snap is know your angles. Be comfortable in your stance/pose & smile. A smile always looks great & welcoming.  Plus to tweak an image (for lighting/tones/editing out rubbish etc) I use Snapseed. Has everything on it you'll need to give your iPhone pics that pop for your feed!
Tempest Hey Road Graffiti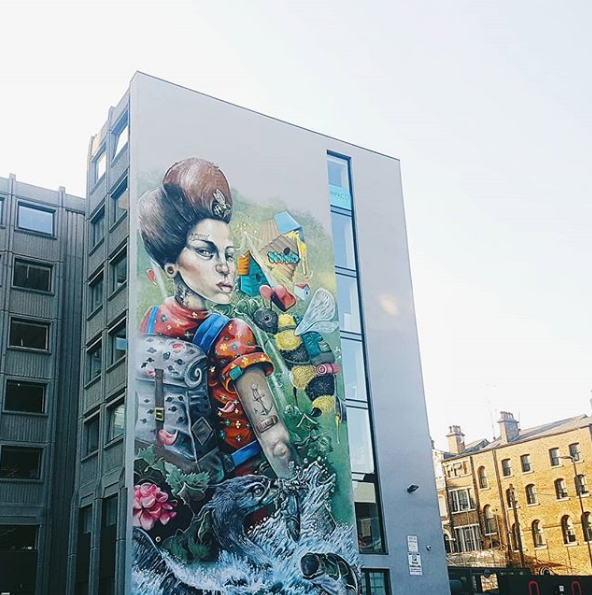 @ginakaydaniel – I love the emergence of graffiti in the city. Although nearly everyone knows about the liver bird wings, not many people know about the huge mural which can be found near HUS on Tempest Hey Road.  I also love anything and everything colourful. I have a thing at the moment for neon signs, and there are so many places in Liverpool that feature totally instagrammable signs to light up your feed!
What's your 'top tip' for capturing the perfect insta-worthy pic? 
I always use apps to enhance my images, and my go to ones include VSCO and Huji. Huji is basically a mirror app for disposable cameras and creates images that they would without having to develop anything. VSCO is great for filters, but I use it to boost brightness and contrast amongst other things!
The Georgian Quarter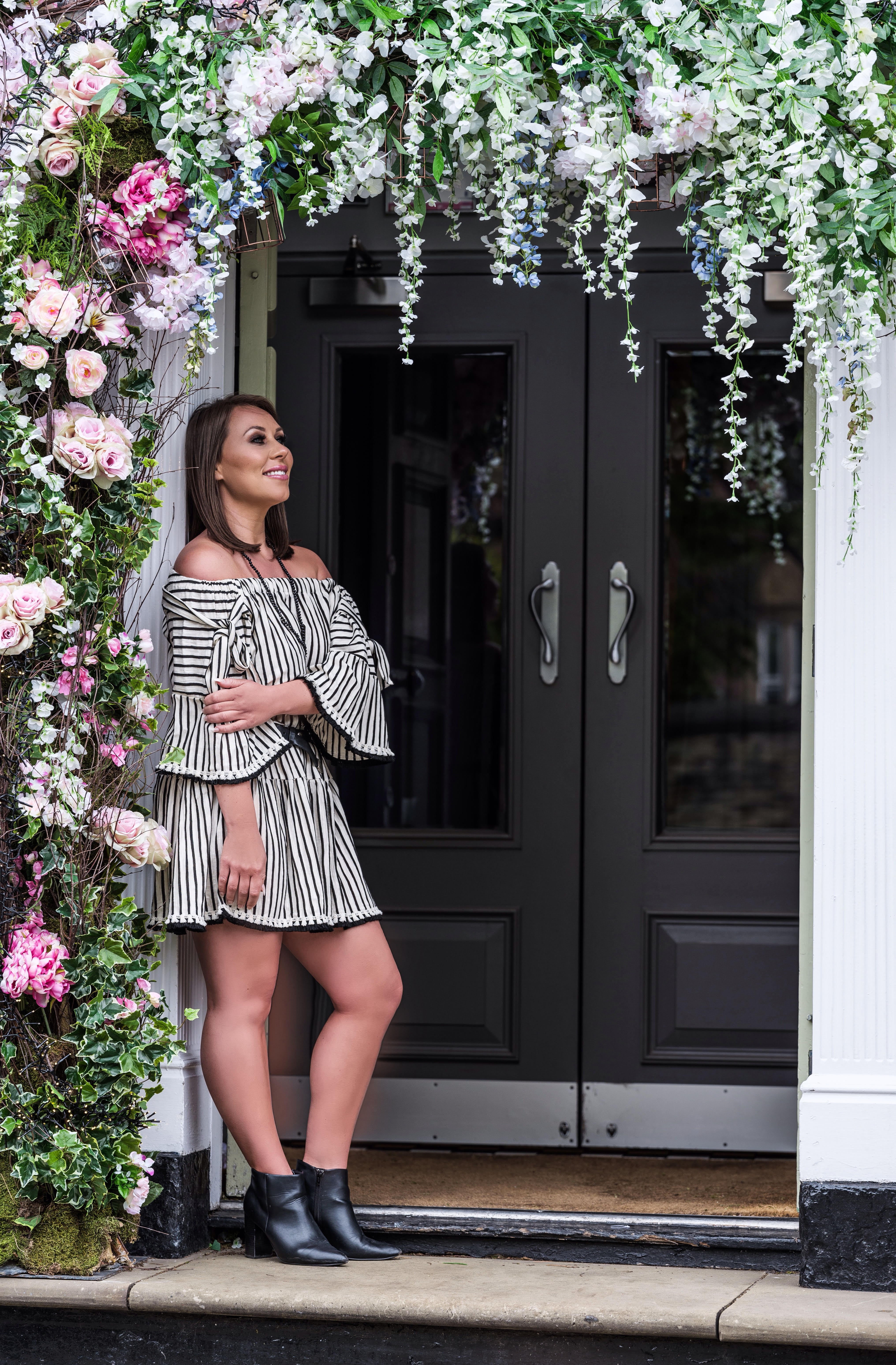 @elliephillipsuk
– I'm obsessed with the entire Georgian Quarter – It's darling, elegant and peaceful, even though it's in the centre of the city. 60 Hope Street redecorate their doorway with the most spectacular flower displays in accordance with the seasons and celebrations such as Valentine's Day and Halloween, so it's somewhere you can revisit again and again for a beautiful yet ever-changing backdrop. P.S. The restaurant's food is divine and their afternoon tea is a must.
What's your 'top tip' for capturing the perfect insta-worthy pic? 
My top tip would be to avoid taking photos in the dark or in bright light. It might sound simple, but good lighting is everything. And, good lighting doesn't mean a sunny day – in fact, I find that bright, direct sunlight provides a really difficult environment for capturing the perfect insta-worthy pic. Go for dry, sunny yet cloudy days, so you're not squinting or battling with over exposure.
Junkyard Golf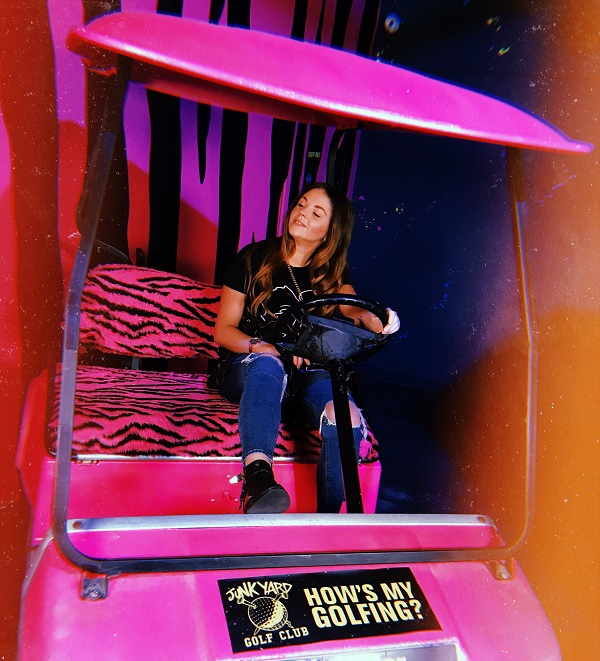 @samsfitdiary – Junk Yard Golf, home to crazy courses, weird cocktails and all things junk! So much more than your average crazy golf venue, with pimped out scrapyard cars, Neon signs and Instagrammable cocktails, the new Liverpool venue is a selfie taking hotspot!
What's your 'top tip' for capturing the perfect insta-worthy pic? 
I always take a few shots of the spot without me in it to find the best angle, lighting and how to position myself. If you are new to blogging, check out other pages for inspo and just find a style that works well for you. Get someone you trust to take the pics and use your phones 'muli-shot' feature (burst mode on iphone, hold down the Shutter button or Volume button to take a burst of pictures), this will allow you to chose the perfect one. 
Lark Lane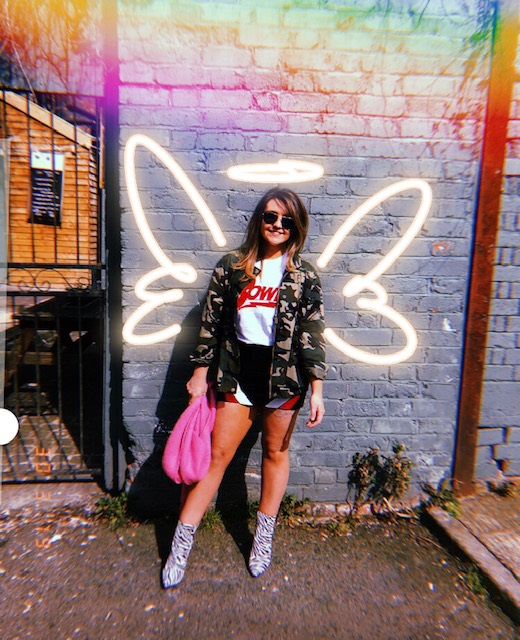 @scarletwonderland – with a host of vintage clothes shops, cute cafes and buzzing bars, Lark Lane is definitely one of Liverpool's Instagram hot spots. With plenty of colourful shop fronts, and adorable interiors, this is an influencer's dream street!
What's your 'top tip' for capturing the perfect insta-worthy pic? 
Truthfully, the best advice I can give you is to try not to care what anyone else thinks! If you want to get that perfect, Insta-worthy shot, you're probably going to have to put your ego to one side and really go ahead and pose for that camera, despite onlookers staring at you.
Toxteth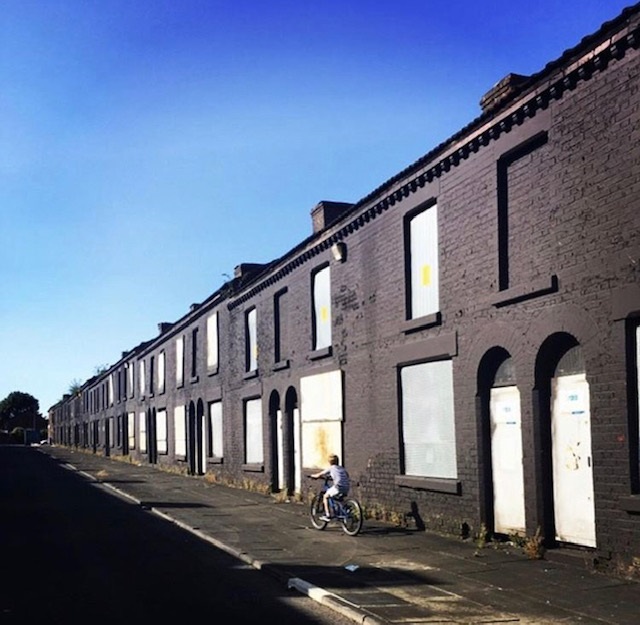 @my_brother_sarah – The streets of Toxteth might not be one of Liverpool's famous tourist traps, but it has it's own unique beauty that you rarely find in other UK cities.
What's your 'top tip' for capturing the perfect insta-worthy pic? 
Explore areas outside of the city centre. One of our favourite things to do is to go for a walk or bike ride around Toxteth and Dingle. Wondrous places. After all, there can be no true beauty without decay.
Love Thy Neighbour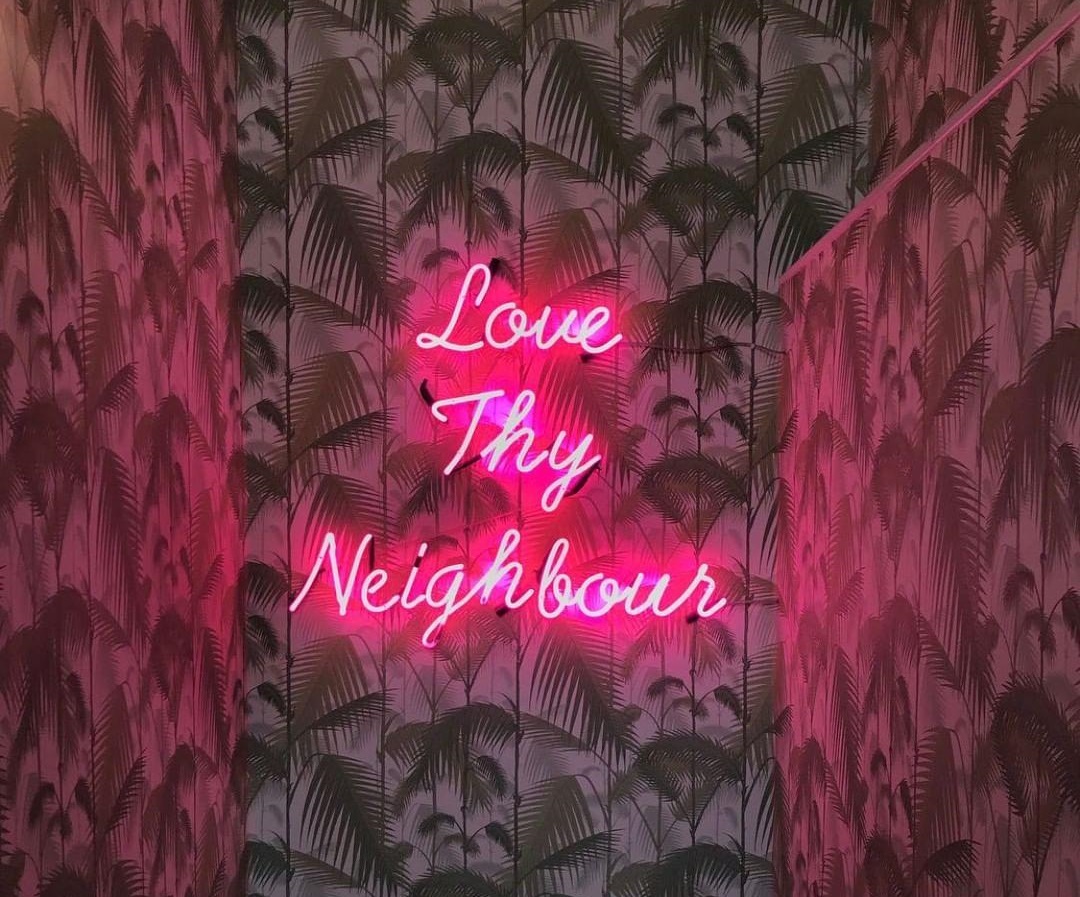 @so20something – There's countless instagrammable spots in Liverpool. We are really spoilt in this city! I love to kill 2 birds with one stone so if I can eat somewhere and snap some lovely pictures "for the gram" then I'm happy! Love Thy Neighbour is a great place to visit. Delicious, vibrant and oh so Instagram worthy! 
What's your 'top tip' for capturing the perfect insta-worthy pic? 
If you slightly increase vibrancy and structure ever so slightly on a key feature in your picture, I find it really draws in the eye.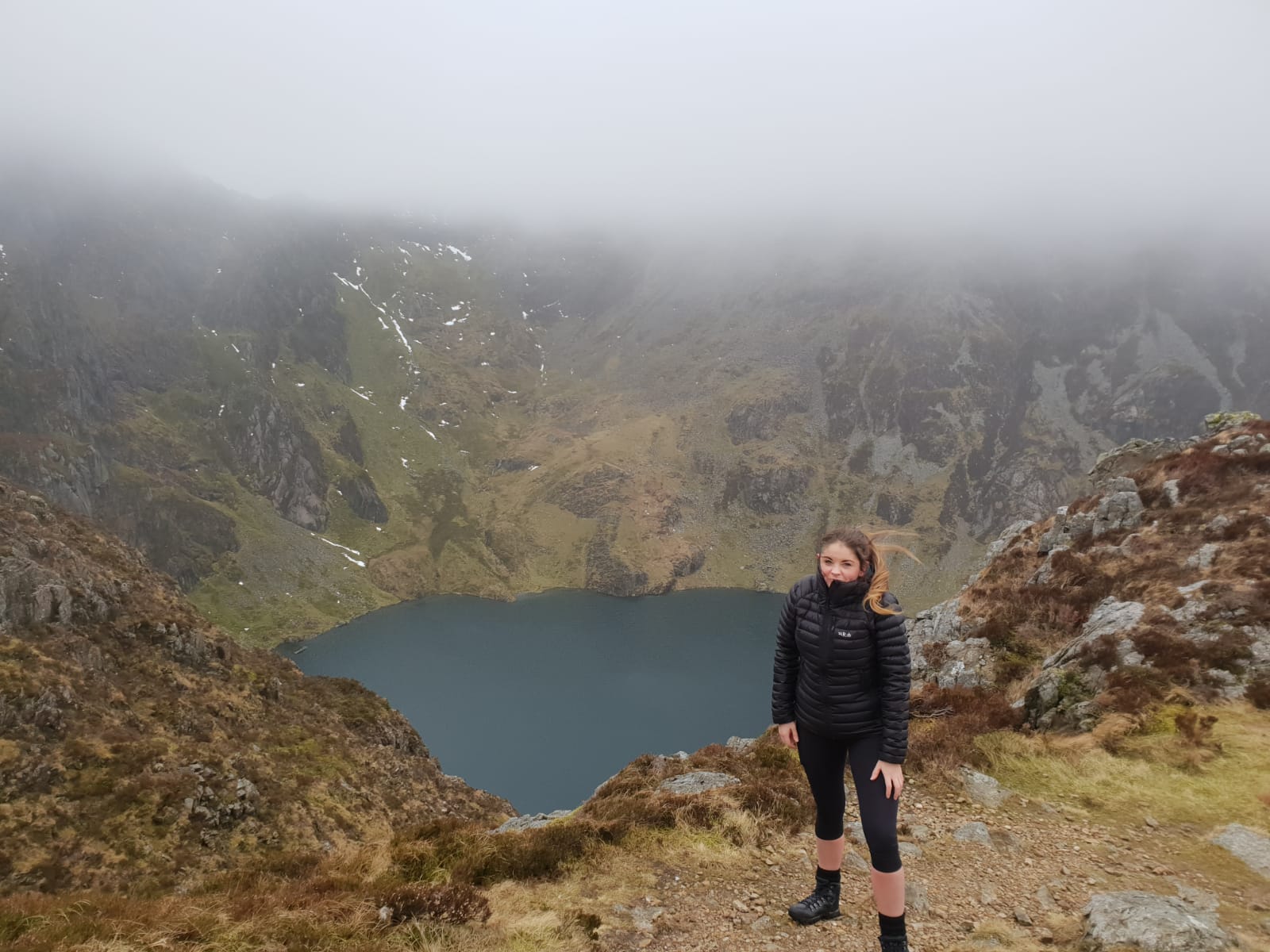 Samantha is the Features Editor at The Daily Struggle. Specialising in Health & Fitness. Interested in travel, outdoors and long romantic walks to the fridge.
---